Spectateur - Elephant
Written by Chi Chi Thalken on September 19, 2022
Spectateur is a producer from Nantes, France, who has been releasing music for over a decade. In that time, he's worked with such labels as The French Touch Connection, Loci, and Melting Records. His most recent release came just this past April, when he released Nocturne. Now he's back with another project, Elephant.
Spectateur has given us a lot of different types of projects over the years, but a recent development he keeps returning to is his series of animal-themed EPs. Starting in 2020, we have gotten Gibbon, Zebre, Pelican, and now, Elephant. The beautiful thing about these EPs is that Spectateur skips over any sense of novelty, and instead crafts a little narrative or collection of life experiences in his head about the said animal, and then writes a short soundtrack. In the case of Elephant, we get tracks like "The Mud," "Ivory," and "Babies and Mothers." It's then up to you, the listener, to flesh out the story in your head. How this translates into the music is that Spectateur is giving us some really beautiful and nuanced instrumental hip hop, with a distinct tone and approach to each track to convey the main idea. In a more practical sense, you're just getting some memorable, well-developed, and carefully constructed instrumental hip hop that has great grooves, great melodies, and flows perfectly across six tracks, keeping your interest the entire time. Again, the theme might seem novel on paper, but this series is anything but that. This is a gorgeous musical adventure that is being crafted with the upmost respect for hip hop and the animal kingdom.
Elephant didn't have to be as good as it is, but that's why Spectateur has become some a well-respected producer over the years. He's very thoughtful in his approach to his music, and as a result we get a short instrumental project in Elephant that is well worth your time.
| | |
| --- | --- |
| Title: | Spectateur - Elephant |
| Label: | S!X - Music |
| Year: | 2022 |
| Rating: | 8/10 |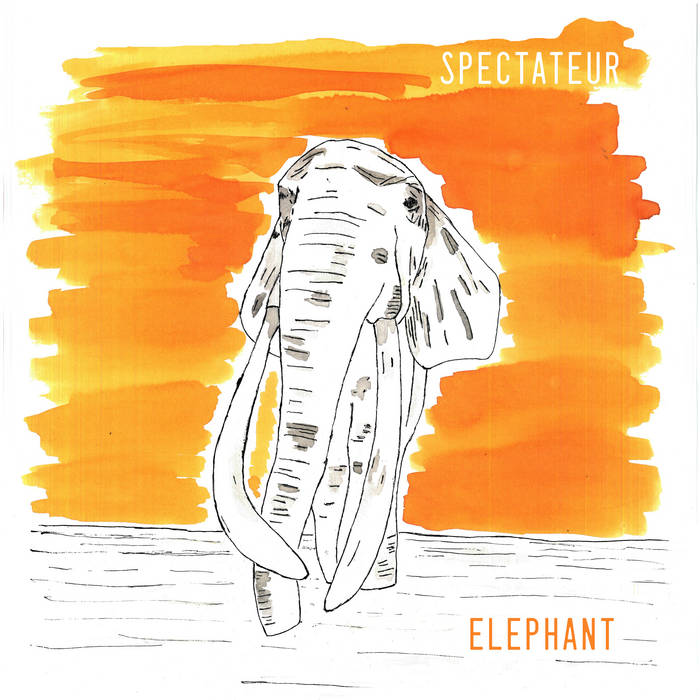 Previous: Sampa the Great - As Above So Below
Next: Saib. - Unwind