Sampa the Great - As Above So Below
Written by Chi Chi Thalken on September 16, 2022
Sampa the Great is an artist born in Zambia, raised in Botswana, and based in Australia for the past decade. She made a splash in 2017 when she dropped her mixtape, Birds and the Bee9, on Big Dada, which essentially served as her debut album. She took a giant step forward when she released her full-length album, The Return, on Ninja Tune in 2019. Now she is finally back with a new album, As Above So Below.
During the pandemic, Sampa the Great relocated home to Zambia. As you might imagine, this inspired her to connect with her roots and her younger self, and to think about how the music and the culture that she grew up around informed who she is today. The next challenge became how to communicate all of this through her music. To make this album, Sampa reached out to South African artists Rochelle Nembhard and Imraan Christian to help her realize her vision. To begin and end the album, Sampa includes spoken word pieces recited in Bemba, the language native to her part of Zambia. In between, Sampa is bringing you music inspired by the Zamrock she grew up around but is then pushing it forward into the modern day and making it her own by infusing it with the hip hop and R&B that she's become known for. Throughout the album, she is exploring not only her own roots, but what it means to be a global citizen who has lived abroad and toured around the world when you are African. She's also exploring what it means to a be an African woman, specifically, and how that identity has shaped her as she's forged this path as a musician. As she is doing all of this with precision, clarity, and charisma, she's also putting together a roster of guest musicians that includes Denzel Curry, Chef 187, Mwanje, Tio Nason, Joey Bada$$, W.I.T.C.H., James Sakala, Kojey Radical, and Angelique Kidjo. Each guest is used with purpose, and they all help create this flow of dialogue from Africa moving outward, each bringing a different perspective to the table. The only thing that might come as a surprise to those who spent time with The Return is that there is a lack of bangers by comparison, but the flipside is that Sampa is giving you a really subtle and nuanced and complicated album with a lot of intellectual and emotional content that will require multiple listens before you even start to comprehend what a big statement this album is.
As Above So Below is a statement album, but it's not a statement that is shouted. It's a slow-building crescendo of an album, one that is musically adventurous while also remaining soulful and deeply personal. It's ambitious and takes on some big and important themes, but it's also just an honest conversation that Sampa is trying to have with the world, and she's got the ball rolling with this album.
| | |
| --- | --- |
| Title: | Sampa the Great - As Above So Below |
| Label: | Loma Vista |
| Year: | 2022 |
| Rating: | 9/10 |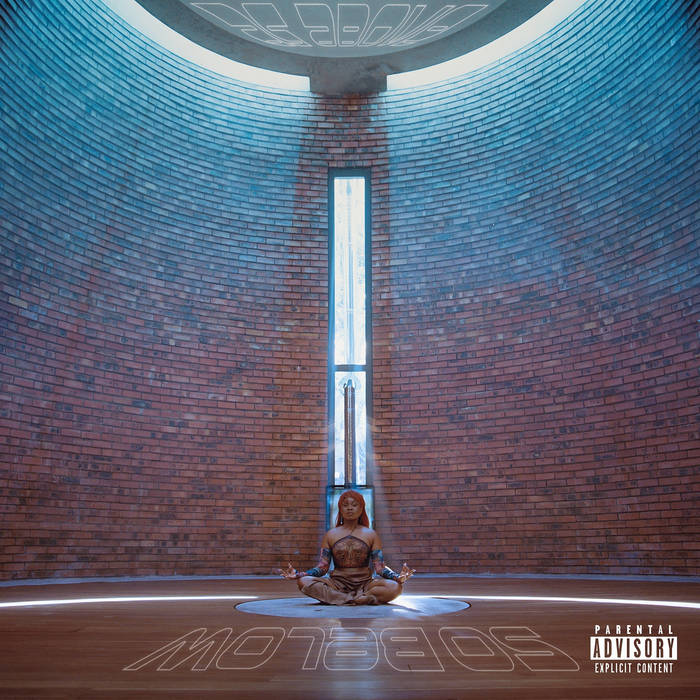 Previous: Henry Franklin, Adrian Younge & Ali Shaheed Muhammad - JID014
Next: Spectateur - Elephant