Sleep Sinatra - In God's Image
Written by Chi Chi Thalken on January 20, 2022
Sleep Sinatra is an emcee/producer from Lincoln, Nebraska, who has been releasing music at a prolific pace since 2014. Just in 2021, he released Star City Vol. 1 & 2, Lull, Divinenation, and Sleep Gloriously. He finishes out the year with In God's Image.
In the course of Sleep Sinatra's career, he's self-produced some stuff, and worked with specific producers on other projects. In the case of In God's Image, he's taking the piecemeal approach, enlisting the help of Jlvsn, Big Flowers, Stu Bangas, BrainOrchestra, Loman, Passport Rav, HaNN_11, August Fanon, Messiah Musik, Nicholas Craven, and his own producer alter ego, SINAI. After an opening track that might throw you for a loop with its R&B flavor, Sleep Sinatra settles into his bread butter, which is some gritty midtempo boom bap. This allows him to just sit back in the pocket and drop his conversational and deeply honest rhymes. In the case of this album in particular, as you might have guessed from the title, there is a particular focus on Sleep Sinatra's relationship with his religion, and how his journey has helped him grow personally, and how it's an ongoing process. As a result, this isn't an album with any sort of big pop moments, and you certainly won't want to throw this on at a party, but the flipside is that if you want an album where you can put on your headphones and feel like you're having a meaningful conversation with an artist, this is for you. It's just track after track of raw emotion from an emcee that is trying to make sense of it all and grow.
In God's Image is a somber affair, but sometimes you need that album where you can get inside your own head and feel like you're having these conversations that inspire thought and challenge you to be better. Sleep Sinatra has given us a lot of himself with this album.
| | |
| --- | --- |
| Title: | Sleep Sinatra - In God's Image |
| Label: | S/R |
| Year: | 2021 |
| Rating: | 8/10 |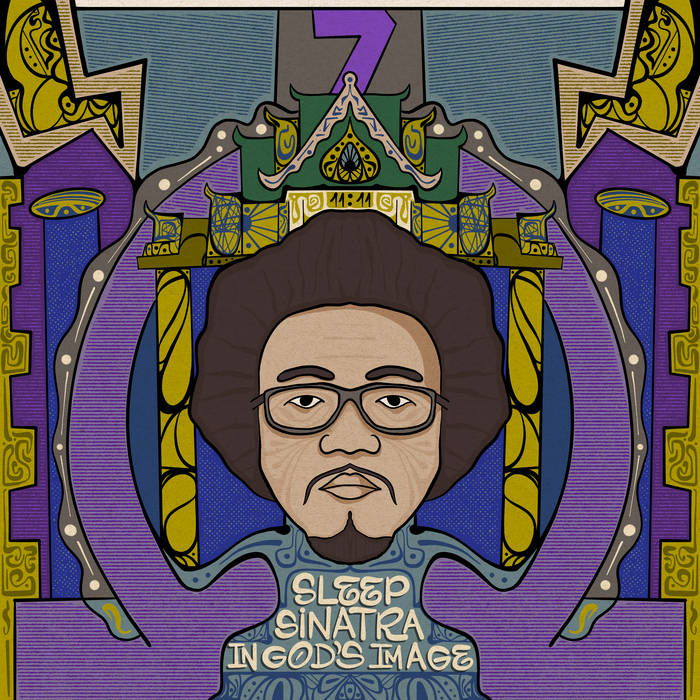 Previous: Snotty Nose Rez Kids - Life After
Next: kidDEAD - Cave Paintings