Sleep Sinatra - DIVINENATION
Written by Chi Chi Thalken on May 14, 2021
Lincoln, Nebraska artist Sleep Sinatra has been on a bit of a tear lately, releasing a full-length album with August Fanon in December of last year, and then turning around and dropping another full-length album with Ed Glorious just this past March. He wasn't done there, as he now comes back with a self-produced album, DIVINENATION.
If you've spent the time with Sleep Sinatra, you essentially know what you're getting from DIVINENATION, which is to say plenty of gritty and soulful mid-tempo boom bap beats and personal rhymes. The good news here is that while he's not switching anything up, this is something he really excels at, and it is a time-tested formula that just needs a good feel to the beat and an emcee who is not afraid to open up on the mic and let their listeners in. This is what Sinatra does best, and it is why it doesn't take long in listening to DIVINENATION to feel like you've been listening to the album for years, and that Sinatra has been a close friend this whole time. The album is filled with smart and emotional rhymes about his lived experiences, whether it be about his faith, his family, trying to build a career as an independent artist, or the racist and classist obstacles in his way. He also brings in a variety of guests to join in the story telling, with Rich Jones, Maze Overlay, Davis the Dorchester Bully, and Amir Bilal all hopping on the mic to add different perspectives to the album and give it just that much more depth. The whole thing just comes together with ease as this head-nodding collection of hip hop that is very easy to bond with.
Sleep Sinatra's style wasn't broken, so there was no need to fix anything on DIVINENATION. It just plays to all of his strengths as an artist, giving us that soulful boom bap and intimate lyricism that lets you walk a mile in Sinatra's shoes.
| | |
| --- | --- |
| Title: | Sleep Sinatra - DIVINENATION |
| Label: | S/R |
| Year: | 2021 |
| Rating: | 8/10 |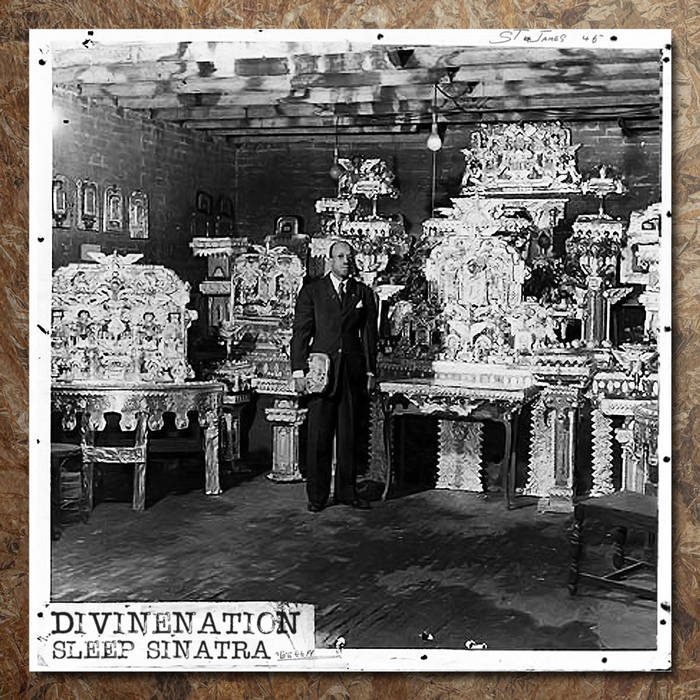 Previous: L'Orange & Namir Blade - Imaginary Everything
Next: Noveliss & Mega Ran - Maverick Hunters