Noveliss & Mega Ran - Maverick Hunters
Written by Chi Chi Thalken on May 14, 2021
Both Mega Ran and Noveliss have been at this hip hop thing for a minute, and the two have crossed paths and shared stages across the US and Japan. After all this time rapping on the same bill and sharing mutual loves like video games, wrestling, and anime, they have finally made an album together, Maverick Hunters.
Those of you familiar with the Mega Man franchise might recognize that the term "Maverick Hunters" as the organization started by Dr. Cain, dedicated to protecting humans around the world from Maverick attacks. Over the years and the course of the franchise, the Maverick Hunters, such as X and Zero, remained committed to protecting the people and making the world a better place. Knowing this, it only feels natural that Mega Ran and Noveliss would see themselves in these characters, as they continue to make hip hop that reaches out across different cultures and brings them together. To make the album, they reached out to producers Hiro Beats, Yon Li, and DN3, who all do a great job of balancing some classic '90s and early '00s styles of East Coast beats with some 8-bit production as well. On the mics, Noveliss and Ran are finding that same balance, this time between the nerdy references they love and some real life experiences. These two could have easily just stuck to some fun raps about video games, and it would have been just fine, but the way that these two can move from talking some shit using wrestling metaphors to dropping some politically aware rhymes or getting deeply personal with discussion about imposter's syndrome, for example, you have a lot more substance to dig into. Now, I don't always specifically include bonus Bandcamp tracks in a review, but in this case, the bonus tracks take the album to the next level. Specifically, RoQy TyRaiD gives a master class on how to make a guest verse count, when he not only goes in on some difficult subject matter on "When It's Over," but he also grabs your attention by switching up the rhythmic pattern of his delivery so that it's distinct from Ran and Noveliss, immediately making your ears perk up as soon as he starts rhyming. It brings that third heat.
Maverick Hunters might seem like it's just going to be a little bit of nerdy fun between two friends when you first press play, but before you know it, Noveliss and Mega Ran keep challenging each other and upping the game over the course of the album. This is exactly the type of project you want out of two friends and veteran artists.
| | |
| --- | --- |
| Title: | Noveliss & Mega Ran - Maverick Hunters |
| Label: | Random Beats |
| Year: | 2021 |
| Rating: | 9/10 |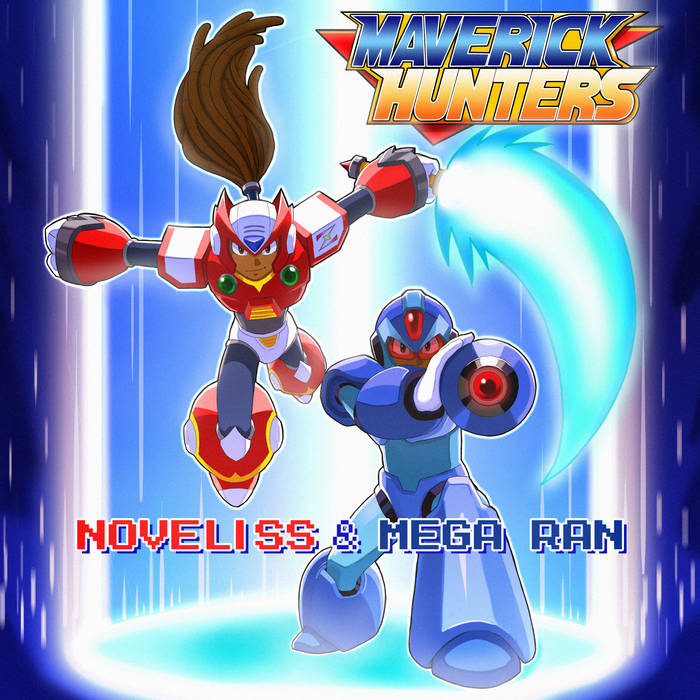 Previous: Sleep Sinatra - DIVINENATION
Next: Big $Ilky - Vol. 3