Skyzoo & The Other Guys - The Mind of a Saint
Written by Chi Chi Thalken on January 18, 2023
Skyzoo is an emcee from Brooklyn who started releasing music in the mid-2000s. His first big break came when he teamed up with 9th Wonder to release the album Cloud 9: The Three Day High. Over the years, he's gone on to work with everyone from !llmind to Apollo Brown to Pete Rock. His most recent project came in 2021, when he release All the Brilliant Things. Now he's teamed up with D.C. production duo The Other Guys to make a concept album, The Mind of a Saint.
For this album, Skyzoo decided to explore the crack era, but chose to use the fictional character Franklin Saint from the TV Series Snowfall as his way into the subject matter. This is always a tricky approach to a project, because it can become really easy to just start recapping the narrative of the show and not adding anything of your own to it. Skyzoo is a talented and thoughtful emcee, though, and he knew that if he was going to take on a project like this, he'd have to dig deep, find some creative angles, and really delve into the subject matter to create some rich discussion about how the war on drugs, race, and power all intersect. As you work your way through the album, you're not getting a lot of pop songs, but what you are getting are a lot of really intricate narratives with vivid imagery and complex discussions of the morality of different situations within this world. To help him achieve this vision, The Other Guys are not just laying down some soulful and gritty East Coast boom bap, they are also doing an excellent job of weaving in bits of dialogue and finding some great PSAs from the era about drugs. Not only do they do this, but they find just the right moments within the narrative of the project to deploy each one. It all comes together to create this really intriguing hip hop narrative with a lot of depth and musicality.
The Mind of a Saint is taking on subject matter that has been explored in hip hop before, but when it's done this well with a creative angle to it, you don't really care. You just care that it's been done well. Skyzoo and The Other Guys really took the time to tell this story right, and the care they put into the project comes through on each track.
| | |
| --- | --- |
| Title: | Skyzoo & The Other Guys - The Mind of a Saint |
| Label: | HiPNOTT |
| Year: | 2023 |
| Rating: | 8/10 |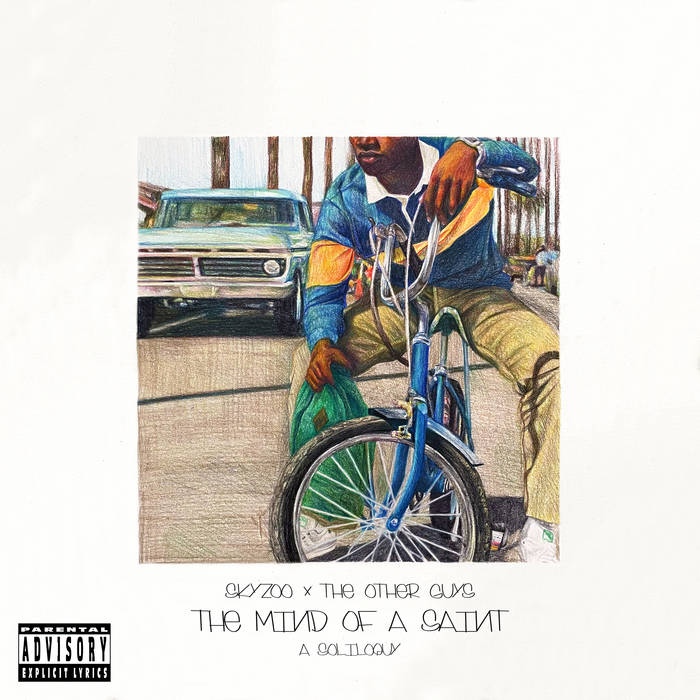 Previous: The Allergies - Reconcile EP
Next: Memphis Reigns & D-Mitch - Kasan