Memphis Reigns & D-Mitch - Kasan
Written by Chi Chi Thalken on January 19, 2023
Memphis Reigns is an emcee from the Bay Area who has been making music for years, and he's coming off of a particularly prolific 2022. Last year, we saw him release Tokyo Time Machine with Shamon Cassette and Remshot, Reign Clouds with QM, Harikuma's Revenge with Sankofa, Gumiho, and Track Record with Kid Forever. Not wasting any time getting back to it, he's kicking off 2023 with another collaborative project, Kasan, made with producer D-Mitch.
One of the cool things about Memphis Reigns working with so many different artists is that it forces him into musical areas that he might not get to himself. In the case of Kasan, D-Mitch is bringing this melancholy guitar-driven style of production, where alt-rock singer-songwriter music blends with hip hop. It's not the most obvious place I would have expected Memphis Reigns to go after his most recent run, but it works in a way that gives you an entirely different side of the artist. Reigns is matching that melancholy tone and getting really introspective with his lyricism, and maybe getting a little sad and reflective as you work your way through the album. As a result, this becomes an album that works well on headphones, when you might want to get into your own feelings and sit with the tone and the lyricism of the album. Hip hop doesn't always have to be party music, and Memphis Reigns and D-Mitch know that, as they have given us a really somber album in Kasan, one that you really need to sit with for a minute and just absorb it. To get you to that special place where you can really relate on an emotional level, they bring in the third heat in the form of vocals from Odili Bambam, Cavite Santos, Azuma, and D-Adobe Shift, who all come in and fit perfectly alongside what Memphis Reigns and D-Mitch are laying down and take it to the next level.
Kasan isn't the most fun way to start off 2023, but sometimes you need to get in touch with your feelings and confront yourself and your past before you can move on. That's the vibe of what Memphis Reigns and D-Mitch have put together with this album.
| | |
| --- | --- |
| Title: | Memphis Reigns & D-Mitch - Kasan |
| Label: | S/R |
| Year: | 2023 |
| Rating: | 8/10 |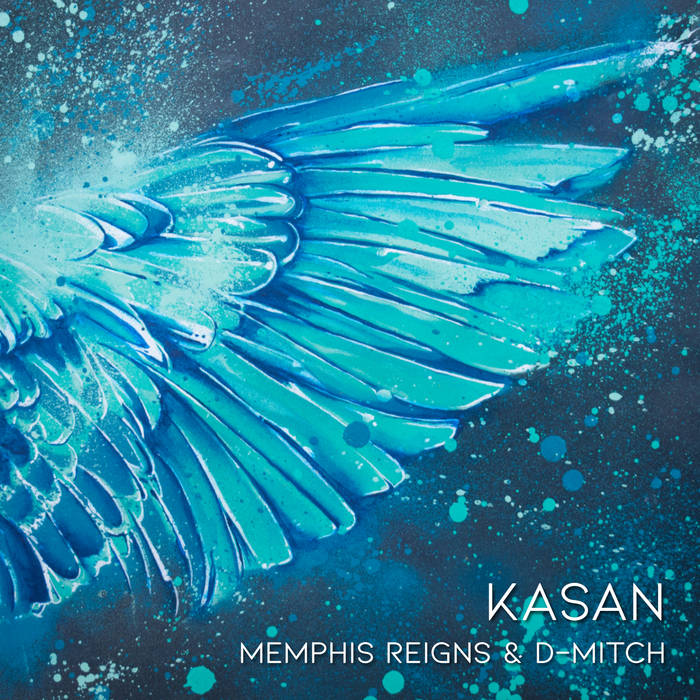 Previous: Skyzoo & The Other Guys - The Mind of a Saint
Next: Declaime & Madlib - In the Beginning (Vol. 3)