Skyzoo - All the Brilliant Things
Written by Chi Chi Thalken on June 17, 2021
Skyzoo is an emcee from Brooklyn who first came onto the scene fifteen years ago with a cosign from 9th Wonder. After a couple of releases on First Generation Rich, Skyzoo moved to Mello Music Group in 2016 with his album, The Easy Truth, made alongside Apollo Brown. Most recently, in 2020, he dropped the fatherhood-centric project, Milestones. Now he's back with a new full-length album, All the Brilliant Things.
While Skyzoo has teamed up with notable producers to make full-length albums together in the past, for All the Brilliant Things he opts for the production by committee approach. To make the project, he enlisted the help of Zerrick Beats, Kenny Keys, Thelonious Martin, MarcNfinit, Karl Marx, M31rk, JR Swiftz, STLNDRMS, Rashid Hadee, J57, and Tuamie. These names might not be immediately familiar to you, but one listen to this album and you'll quickly move past that and probably look up a name or two, because All the Brilliant Things is just packed full of some soulful modern East Coast boom bap. This of course is right in Skyzoo's wheelhouse, so you're pretty much off to the races. He's going in on some storytelling as he works through some things, but mostly he's trying to figure out where he fits right now between the New York and the hip hop culture that he came up in and where the city and the culture is now. While I can't answer exactly where the music industry and the city are headed, I do know that there will always be room for some heartfelt rhymes and solid soul-sampling grooves. Skyzoo gets plenty of help along the way, but my favorites are the guest spots from Karriem Riggins and Monica Blaire on "Culture-ish," and Hypnotic Brass Ensemble on "Bed-Stuy is Burning," two of the most tender and musically tasteful tracks on the album, where everyone is used to their best abilities in the greater service of the song. The only thing holding this album back is that one or two big tracks that hit so hard they push the whole project over the top. That said, I'll take a solid, mature, and funky album with no skips any day of the week.
All the Brilliant Things might not be Skyzoo's flashiest album in his catalogue, but it's one of his most completely realized projects to date. It's thoughtful, heartfelt, and full of great lyricism from one of Brooklyn's finest.
| | |
| --- | --- |
| Title: | Skyzoo - All the Brilliant Things |
| Label: | Mello Music Group |
| Year: | 2021 |
| Rating: | 8/10 |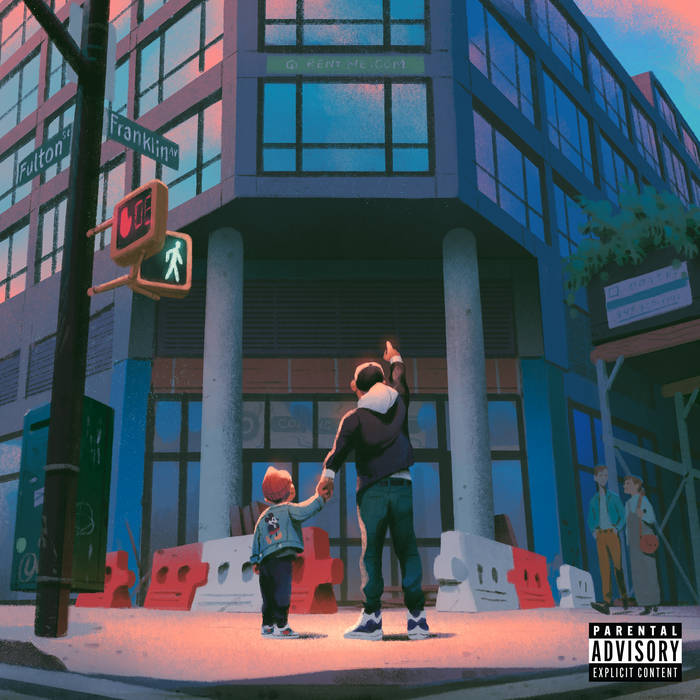 Previous: Ray West & Nathan Dialect - Time Means Nothing
Next: UDABABY - UDABABY LP