SkyBlew x Navo the Maestro - Keys of Light
Written by Chi Chi Thalken on December 6, 2021
Ever since North Carolina emcee SkyBlew made his recording debut over ten years ago, he's been working at a prolific pace and collaborating with all sorts of different people. In recent years, he has made albums with Scottie Royal, DJ Reimi, and Sublime Cloud. Now he's back with a new album with Durham producer Navo the Maestro to give us Keys of Light.
A lot of SkyBlew's music over the years has revealed his production wheelhouse to be that jazzy early '90s style of boom bap. However, it's good to switch things up every once in a while, so in working with Navo the Maestro, we find SkyBlew now shifting towards that mid to late '90s Dilla/Solquarians kind of vibe to the production. Navo's beats are nothing if not soulful, and the midtempo R&B grooves that he lay down just feel like a laid back sunny summer day. This is to say that Keys of Light is an incredibly easy album to get into and just feel the beats that Navo is laying down. On the mic, SkyBlew is still coming with his dexterous flow and bouncing around with different jazz-inspired melodies to his lines, reminding me of the way that The Pharcyde found all sorts of room to bounce around lyrically within Dilla's beats. Most importantly, though, is the optimism and love that come through when SkyBlew comes on the mic. SkyBlew is nothing if not a dreamer as an artist, and his music always has this encouraging spirit of hope to it. When you make music in this style, it's always easy to cross over into this cheesy motivational speaker vibe, but with SkyBlew it's always heartfelt and realistic. This is mostly because he's put in the work over the years, and he knows the difference between generic messages and honest lyricism about building with those that share you vision and creating a path for others to do that same. Ultimately, Keys of Light is just an incredibly warm album full of good vibes from top to bottom.
SkyBlew has been at this for a minute now, and he keeps finding great collaborators to share his vision and push him creatively. With Navo the Maestro, he's made a really beautiful album in Keys of Light that bumps and comes at you with incredible flows and thoughtful lyricism.
| | |
| --- | --- |
| Title: | SkyBlew x Navo the Maestro - Keys of Light |
| Label: | S/R |
| Year: | 2021 |
| Rating: | 9/10 |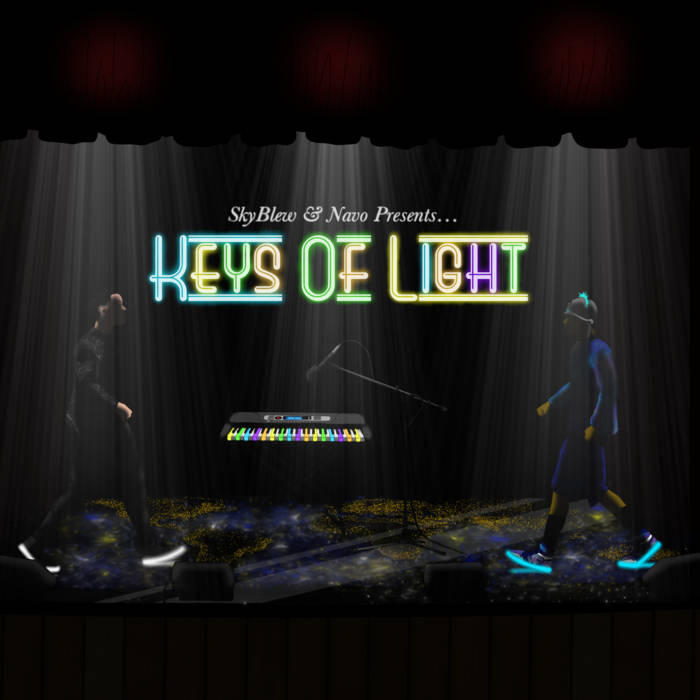 Previous: Day Tripper - I Found the End: A Dedication to Broadcast
Next: Bag of Tricks Cat - Milk and Vodka