Mandy Moorehol & Sketch the cataclysm - Hella Kafkaesque Vol .3
Written by Chi Chi Thalken on June 29, 2022
Sketch the cataclysm is an emcee from Connecticut who has been releasing music since the late 2000s, often as a solo artist, but also working in various collaborative projects as well. In 2020, he teamed up with producer Mandy Moorehol to release a project called Hella Kafkaesque Vol. 1 & 2. Now, two years later, they've gotten back together for another round, Hella Kafkaesque Vol. 3.
The first thing that hit me when listening to this EP was the energy. Moorehol does a great job of hitting you in the face with distorted noise and uptempo drums that will get your blood pumping from the second you press play. From there, you're off to the races with some high energy experimental underground hip hop. The great news is that the two have great chemistry together as working partners, with Sketch more than up to the challenge as an emcee, matching the energy and intricate rhythmic work that Moorehol is laying down. On top of that, Sketch is putting on a clinic over the course of four songs, showing you how you can hit on verbal gymnastics, abstract poetry, drop some deeply personal rhymes, and still leave room for some hooks that allow the music to be accessible and weird at the same time.
Hella Kafkaesque Vol. 3 is a short release, but when you've got two talents like Mandy Moorehol and Sketch the cataclysm working together, you can get a lot done in the course of four songs. They establish a sonic identity, come at you with a ton of energy, and then deliver on the substance as well.
| | |
| --- | --- |
| Title: | Mandy Moorehol & Sketch the cataclysm - Hella Kafkaesque Vol. 3 |
| Label: | S/R |
| Year: | 2022 |
| Rating: | 8/10 |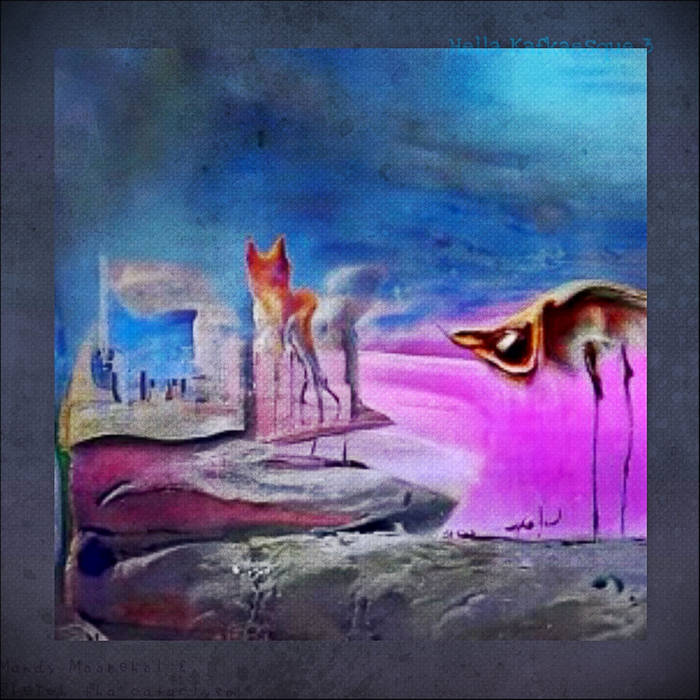 Previous: inkline - DUCKHOPEWELL PT. II
Next: The Difference Machine - Unmasking the Spirit Fakers