inkline - DUCKHOPEWELL PT. II
Written by Chi Chi Thalken on June 29, 2022
It's been a busy year for emcee/producer inkline. In February, his group Nerves Baddington released their double album, micro/macro. Then, earlier this month they released what was essentially an inkline solo project recorded under quarantine, fever memes. Now, inkline is right back with a true solo project, a follow up to his 2021 solo project, DUCKHOPEWELL PT. II.
As clearly evidenced by micro/macro, inkline knows how to work with others and put together a big project that can appeal to a wide audience. With a project like DUCKHOPEWELL PT. II, he's eschewing all of that and just taking a second to hammer out some dark and introspective beats and get a few things off of his chest for his own sake. In a lot of ways, especially between the sparse, dark beats on the album and inkline's subdued, raspy delivery on the mic, it kind of feels like you're listening in on a therapy session with this project. That said, inkline is still a professional and very talented at what he does, so while the rhymes are deeply personal and introspective, he's still anchoring songs with hooks and delivering some bars along with these heartfelt lyrics sorting out some tumultuous moments of his life. As a result, this is definitely an album to listen to on headphones, maybe late at night, when you can get inside your own head and appreciate how much inkline is sharing of himself with this project.
Not all projects need to be big statements. inkline just made a huge statement with Nerves Baddington just a few months back. In this moment, however, he needed to just drop some rhymes over some crisp, moody beats and work through some shit in his head. In the process of doing this, he just happened to make some dope hip hop in the process that we can all use to work through some things ourselves.
| | |
| --- | --- |
| Title: | inkline - DUCKHOPEWELL PT. II |
| Label: | S/R |
| Year: | 2022 |
| Rating: | 8/10 |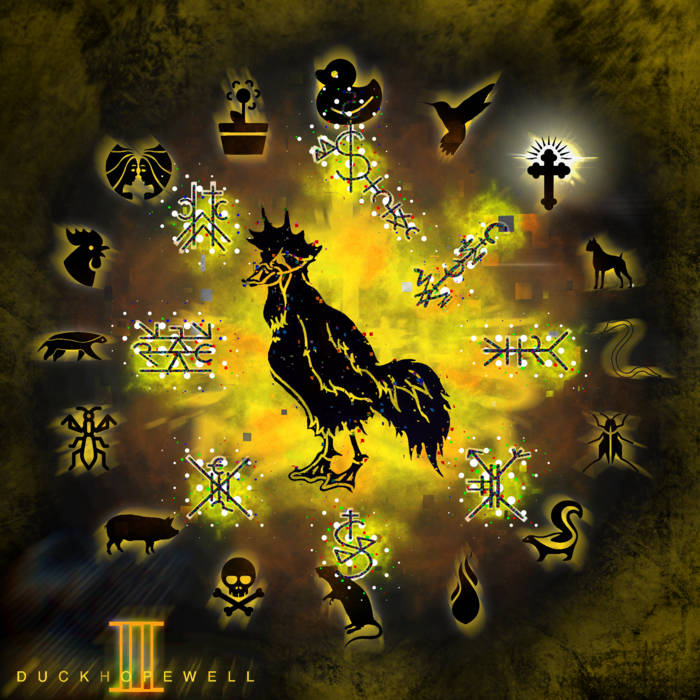 Previous: Shitao - The Waves
Next: Mandy Moorehol & Sketch the cataclysm - Hella Kafkaesque Vol .3