Sivion - Spring of the Songbird: Beats
Written by Chi Chi Thalken on November 19, 2021
Sivion is an emcee from Dallas and a member of the DeepSpace5 Collective. He's over fifteen years into his career, with his last full-length album, Dark Side of the Cocoon, coming in 2017. Since that time, there have been a couple of singles, such as "Blinders," which came out in October of last year. Recently, though, he's been battling through some health issues due to complications with aplastic anemia that have seen him in and out of the hospital and seeing various specialists. While he's dealing with all of that, illect decided to go back to his 2006 album, Spring of the Songbird, and give us the instrumental version of it to try to drum up some support while navigates this unexpected turn in his life.
The good new with Spring of the Songbird is that as an instrumental album, this thing slaps. With beats from The ARE, Siamese Sisters, Beat Rabbi, Solution, Dert, Tony Stone, Ohmega Watts, Taro, Freddie Bruno, T. Shepherd, this album is just full of big, soulful boom bap beats that will make you want to turn your stereo up and bob your head along to the rhythms. Sometimes we get into some Dilla-influenced beats, sometimes we get a little more R&B, and sometimes we get into some delightfully weird prog-jazz, such as on Ohmega Watts' "Let Go." Any way you slice it, you have a lot of creativity with these beats, but even more so than that, you have beats that knock and stand up on their own as instrumentals. This would have been great to have had just a little earlier in the year, if only because this would make for a great soundtrack to a sunny day when you could just drive around with the windows down and just vibe out while listening to this album.
We hope that Sivion has a full and speedy recovery and that he can get back to making the music that he loves. In the meantime, you can show him a little support and vibe out to some fantastic hip hop production at the same time with Spring of the Songbird: Beats.
| | |
| --- | --- |
| Title: | Sivion - Spring of the Songbird: Beats |
| Label: | illect |
| Year: | 2021 |
| Rating: | 8/10 |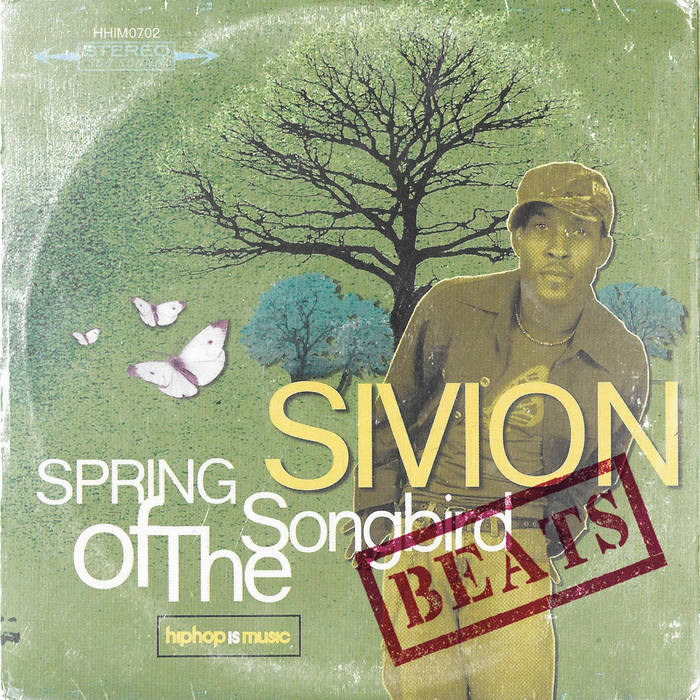 Previous: BLKrKRT - Black Rock & Roll
Next: Masai Bey - The Panacea Goldmind (15th Anniversary Edition)