Masai Bey - The Panacea Goldmind (15th Anniversary Edition)
Written by Chi Chi Thalken on November 24, 2021
Masai Bey emerged as part of the New York undergound scene in the late '90s as a part of the storied group known as The Weathermen. In keeping with the tradition of legendary underground hip hop crews, there were a couple of singles, a handful of compilation tracks, and one mixtape before most of the group stopped trying to get everyone of the same page and just focused on solo material. Fast forward a couple of years to 2006, and we find ourselves in a bit of a no-persons-land in terms of the music industry as everything was in major flux, and most independent labels were having a hard time reaching their intended audiences, and a lot of stuff flew under the radar. It just so happened that this was the year that Masai Bey released his solo album, The Panacea Goldmind. Bey has been relatively quiet in the public eye since then, and a lot of younger hip hop fans don't know about him or this album. Well, the good people at Uncommon Records are looking to correct that by releasing a fifteenth anniversary edition of the album, giving the album its first physical edition, along with remastering by Uncommon Nasa.
If you know the roots of Masai Bey and are familiar with early Def Jux and Eastern Conference Records, you'll have a pretty good idea of what The Panacea Goldmind is all about. Bey is coming at you with a lot of dark and dense beats that he produced himself, albeit with a touch more soul and funk than a lot of his contemporaries. That being said, much of this album is a punch in the face, and I mean that in the best way possible. Bey is a force on the beats and on the mic, and he commands your attention with his clear and deliberate delivery as he speaks to the ills of the world and his frustrations that come from the systemic racism and classism that he's confronted with daily. It's an album that speaks powerfully to these issues, because Masai Bey is using the whole project to not just inform and educate, but to push back against the institutions and inspire. In fact, in listening to this album now in 2021, it's very easy to see a straight line from this album to everything that Armand Hammer has done in the 2010s til now. It's power comes from forcing its listeners to confront some ugly truths with some powerful poetry.
The Panacea Goldmind probably passed a lot of people by who weren't in New York at the time when it came out, and it certainly didn't get the support it deserved. Hopefully with this beautiful re-release on its 15th anniversary, a new generation of hip hop fans can finally give this project the respect it deserves.
| | |
| --- | --- |
| Title: | Masai Bey - The Panacea Goldmind |
| Label: | Uncommon Records |
| Year: | 2021 |
| Rating: | 8/10 |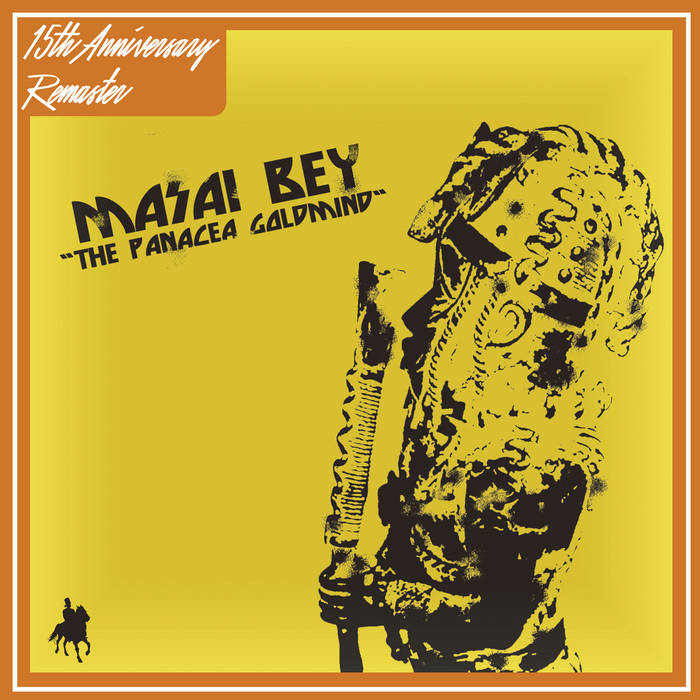 Previous: Sivion - Spring of the Songbird: Beats
Next: Five Steez & SonoTWS - Quietude