sign one - The Mighty Highs and The Lowly Lows
Written by Chi Chi Thalken on May 18, 2022
sign one is an emcee/producer now residing in Columbus, Ohio, but he got his start in the early '00s down in Orlando, when he was part of Jerk Circuit. After a resurgence in the mid-2010s, which saw the release of his album, Bottom Dollar, sign one had been relatively quiet the past couple of years before appearing on Endemik Remote Ensemble's They Fired With Their Lives, which came out this past March. Now he's returned with a new solo album, The Mighty Highs and the Lowly Lows.
As with most of us, sign one has been through it in the past couple of years, what with the global pandemic and crumbling democracy and whatnot. As any artist would do, sign one turned to his music to help him process all of these thoughts and emotions. In doing so, sign one sticks with the style that got him here, with really crisp and creative chopping up of samples and pieced back together on the MPC, delivering a dark and driven style of boom bap in the process. On the mic, he's bitter, sarcastic, and frustrated, but also just a little hopeful as well. Mostly, he has to call out the bullshit and try to make sense of all of this, but he doesn't want to completely throw in the towel. There's a sarcastic sense of humor to sign one's rhymes, which also helps him deal with all of the ridiculousnes of the world as well. While he's producing and rhyming on the album, he does get a few assists from his friends along the way. Chaps and Stone Cold Party Rockers come through with some tasty cuts, Neil Matton provides some live horns on one track, we get Bleubird, Epic, and Davey making guest appearances on the mic, and we get the wonderful vocals of Id Obelus. They all help bring that energy to the album, and they help make you feel like you're not alone in any of these feelings of frustration, anger, or depression.
The Mighty Highs and the Lowly Lows is definitely a soundtrack of the last couple of years. You can feel the pent up frustration coming through in sign one's production and his rhymes, but at the same time this can be pretty cathartic listen, helping you process these thoughts and feelings, knowing you're not alone in all this.
| | |
| --- | --- |
| Title: | sign one - The Mighty Highs and The Lowly Lows |
| Label: | Endemik Music |
| Year: | 2022 |
| Rating: | 8/10 |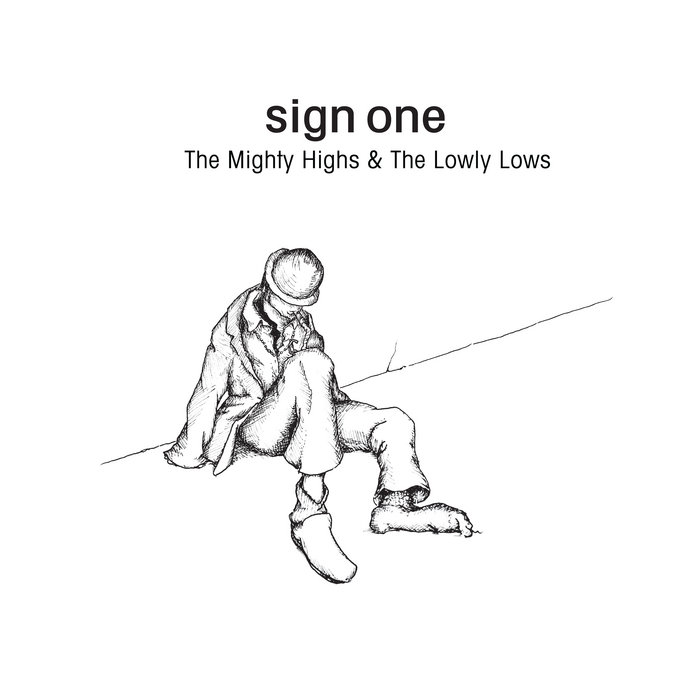 Previous: santpoort - cardboard time machine
Next: Adrian Younge & Ali Shaheed Muhammad - Jazz Is Dead 011