santpoort - cardboard time machine
Written by Chi Chi Thalken on May 18, 2022
Julien Mier is a producer from The Netherlands who has been releasing music for about the last fifteen years. He made his name in the 2010s with a series of wildly creative instrumental albums and EPs that had interesting themes and concepts. In 2018, he started to transition to using the alias "santpoort." He has now been working under that name for a few years, with two albums already released on Friends of Friends in 2020 and 2021. Now he's back with a new santpoort EP, cardboard time machine.
Sometimes, when you're dealing with an artist like santpoort, even what looks like a filler release on paper can turn out to be quite substantial. At first glance, with just five songs around two to two-and-a-half minutes, you might think that cardboard time machine is just meant to hold us over until the next album comes along. However, once you press play, you're quickly reminded that santpoort has long been carving out his own lane, mixing in elements of IDM, hip hop, R&B, synth pop, indie rock, and more into his own unique style. He's one of the few instrumental artists that is immediately recognizable by his style in that way. More than that, though, santpoort knows how to craft some truly beautiful and soulful instrumental songs. From the minute I pressed play on cardboard time machine, I was transported to the clouds, where I felt warm and free and I could just let my imagination run wild. Listening to santpoort is exciting, because you never know where the music is going to go next, but you always know its going to be something fun and inviting that will just excite your soul. cardboard time machine is the perfect soundtrack on headphones if you need to escape from the world and recharge for a minute.
santpoort has been putting in the work for years now, and cardboard time machine is one of those releases that just lets you know he's working at a higher level than most. It's fun and immediately accessible, but then he just adds all of these exciting twists and turns and unexpected elements, without ever loosing the groove and the soul of the project. There's a lot of depth to his production without ever sounding too busy. As a result, you can keep coming back to this project and discover something new each time through.
| | |
| --- | --- |
| Title: | santpoort - cardboard time machine |
| Label: | Friends of Friends |
| Year: | 2022 |
| Rating: | 8/10 |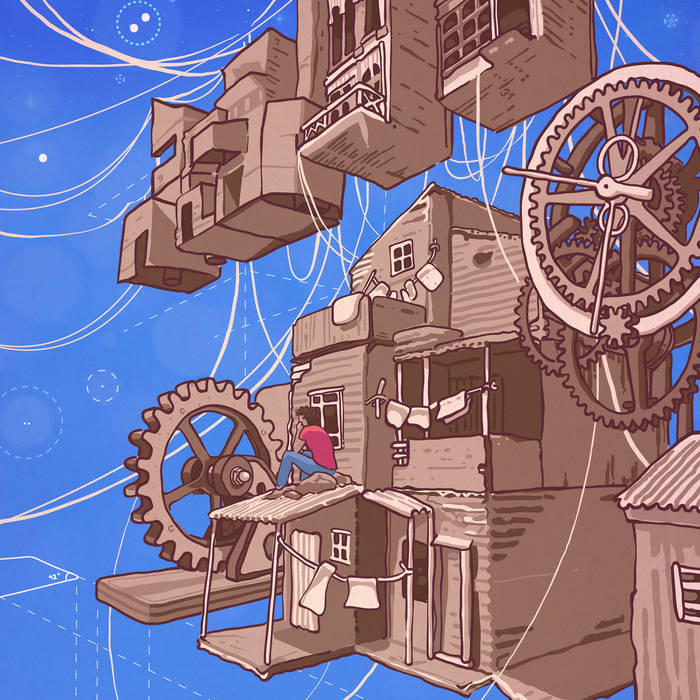 Previous: Quelle Chris - Deathframe
Next: sign one - The Mighty Highs and The Lowly Lows