SB The Moor & Progeny - Sleeping in Seattle
Written by Chi Chi Thalken on December 13, 2021
One of the best traditions in independent hip hop is Fake Four's Freecember, in which the label releases one EP per week in the month of December from lesser known artists for free on their Bandcamp page. Last year included releases from Chief and the Doomsday Device, Anthony Maintain, Virgil Wolfe, and Two Weeks Notice. This year they are starting off the series with an EP from SB The Moor & Progeny, Sleeping in Seattle.
Progeny is a producer formerly of San Antonio, where he first came on a lot of people's radar with the group Chisme. While Chisme is still a going concern, Progeny moved to Seattle a few years back and has been working on other projects as well, such as hERON, ghost palace, and Bird Diver. He also delivered a different Freecember release in 2018 with Iowa artist Soultru. This particular project came about, when in the words of Ruby Yacht artist SB The Moor, "A few years ago my dude Erick let me stay with him just outside of Seattle. Man I was going through it. Mentally, physically…not the greatest time for me!! Weirdly enough, at the same time I was having some great adventures in and just outside Seattle…We knocked this project out of the park in like a week or so, while I slept in an empty room in his house." What makes this project particularly interesting is that stylistically, Progeny and SB aren't the most obvious fit, but sometimes that makes for the more compelling project – to see where one might push the other to go if they were just working alone. This is to say that Progeny knows how to throw down on some more pop-friendly hip hop bangers, while still retaining a bit of weirdness and musically challenging bits to them. Typically, when I think of SB, I think of him more in the indie folk/emo/hip hop realm, but on Sleeping in Seattle, you're getting SB the MC for five tracks. He does do a little singing, but for the most part this project is about banging beats and bars. The good news is that SB has bars, and you've never heard him spit them with as much urgency. He jumps around from the personal confessional rhymes about where his head was at during this time period and where he thought he might be on his journey as an artist, but there is also room for some playful rhymes and pop culture references as well. Some of these references are not my personal taste (such as the repurposed hook from Bon Jovi's "Wanted Dead or Alive"), but even then I can recognize that the charisma of SB is doing a lot of work to make it palatable to my ears.
Sleeping in Seattle is the type of release you want from a Freecember release. It's a unique project that has SB The Moor going outside of his usual style thanks to a friendly push from Progeny. It's got a lot of emotionally charged moments and it's got some absolutely killer production.
| | |
| --- | --- |
| Title: | SB The Moor & Progeny - Sleeping in Seattle |
| Label: | Fake Four |
| Year: | 2021 |
| Rating: | 8/10 |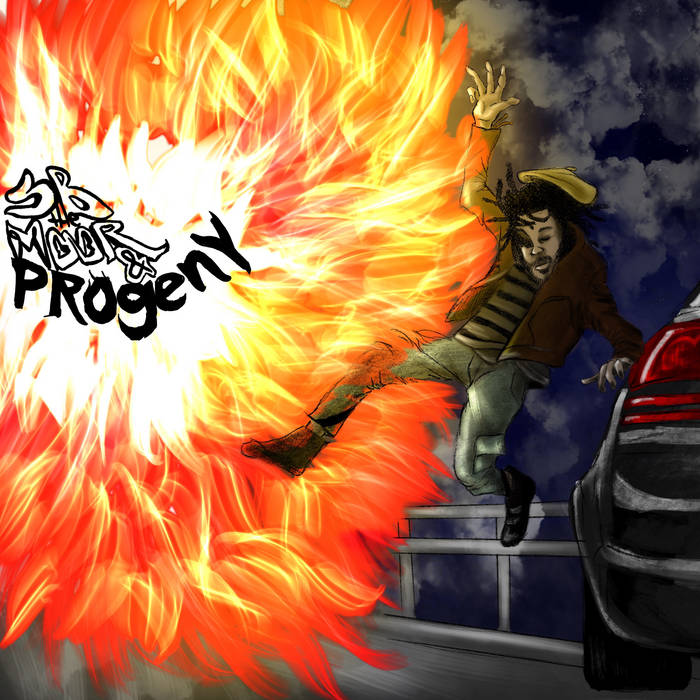 Previous: Foolish Immortals - Illustration
Next: DJ Harrison - Tales From the Old Dominion