DJ Harrison - Tales From the Old Dominion
Written by Chi Chi Thalken on December 13, 2021
DJ Harrison is a producer/multi-instrumentalist from Richmond, Virginia. He is known to a lot of people as the keyboard player in Butcher Brown, but he's also been doing his thing as a solo artist for nearly ten years. In 2017, he made his debut on Stones Throw with the album, HazyMoods. Now he's back with an ambitious follow up, Tales From the Old Dominion.
For this album, Harrison wanted to make an album that reflected his Black Southern heritage, as well as just reflect how he moves through the world and hears different influences. As a result, we get an album that touches on a lot of different styles, bringing in electro-boogie, old school hip hop, neo-soul, jazz, blues, funk, psychedelic rock, disco, and underground hip hop, just to name a few. Over the course of these tracks, we get guest appearances from Stimulator Jones, Nigel Hall, Pink Siifu, and Billy Mercury, who all get to add just a little flavor here and there. Mostly, though, it's the thoughtful and gentle touch of Harrison as producer, composer, arranger, and multi-instrumentalist that's guiding you through all these different styles of music and swirling them all together and putting this complicated musical heritage into one cohesive sound. It's an album that successfully moves from the dance grooves of "2021 Disco" to the blissed out reinterpretation of "Have You Ever Been (to Electric Ladyland)" to the shuffling blues of "First Date," each standing out in their own way, but more importantly adding to the larger picture that the album is painting as a whole. It's a tall order, but Harrison is more than up to the task.
Tales From the Old Dominion tries to do a lot in the course of one album, and in a lot of other artists' hands this project might have faltered, becoming disconnected or rambling or just plain messy. In Harrison's hands, he gives us a really thoughtful look at how his musical heritage has shaped him, and then reshapes all of it into something new that can point towards the future.
| | |
| --- | --- |
| Title: | DJ Harrison - Tales From the Old Dominion |
| Label: | Stones Throw |
| Year: | 2021 |
| Rating: | 8/10 |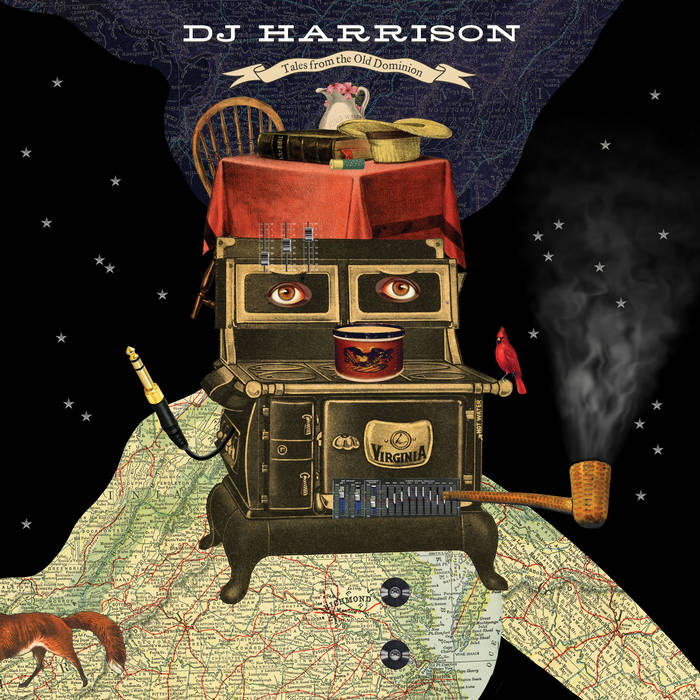 Previous: SB The Moor & Progeny - Sleeping in Seattle
Next: Ben Buck x BoomBaptist - The Marquee