Sankofa - Never Easy
Written by Chi Chi Thalken on November 14, 2022
There are artists who have been busy in 2022, and then there is Sankofa. The Fort Wayne emcee has been churning out the projects this year, already dropping The Sonny Vaccaro Years, The Beat Shall Inherit the Verse, Harikuma's Revenge, BLKTCHP 2, KofaSoCalfragilistic, and Legacy Materials. For most artists, this discography would stretch over a couple of years. Or, if they released this many projects in a year, you'd probably notice a drop off in quality and wish that they'd left some of it in the vault. Not only has Sankofa kept the quality level up, he's still not done, as he now returns with a new EP, Never Easy.
Never Easy began as a one-off collaboration between Sankofa and Chicago producer Bless 1. At the direction of Bless 1, the song was going to be more personal and less freewheeling. As it so often happens, the vibe was just right as the song came to completion, and the two agreed that they should keep working together. The resulting project was this EP, which built off of that original idea that this should be an intimate, personal affair. Bless 1 is cooking up some really soulful Midwest boom bap that fits that tone perfectly, although he does flex just a little bit on "Aprons in the Abattoir," which features this killer distorted guitar sample that lets you know that he can lay down a barn burner when the moment calls for it. Sankkofa has shown us over the course of many projects that he can hit you in a lot of different ways on the mic, and he can certainly get intimate when the project calls for it. For Never Easy, he is both going into his life as a family man, but also his work as an educator. In a lesser emcee's hands, this could easily become corny, but Sankofa has been at this for a minute and knows how to find the right angles to lead some serious discussion while also making sure his verses are barred up and has some memorable hooks that will stay in your head. On a lighter note, there is also a song about the joys of running, "The Long Run," which will create a nice meta moment if you're like me and like to load up the music before you go for a morning run.
Never Easy is yet another solid project from Sankofa. He not only puts in the work himself, but he constantly finds collaborators who push him in interesting directions. Bless 1 did just that, and the result is this really beautiful hip hop EP that is really easy to connect with on a personal level.
| | |
| --- | --- |
| Title: | Sankofa - Never Easy |
| Label: | S/R |
| Year: | 2022 |
| Rating: | 8/10 |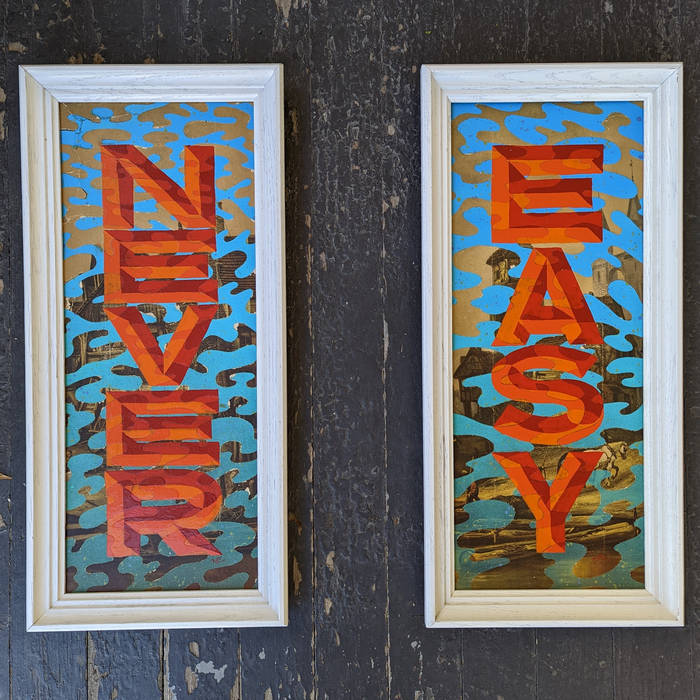 Previous: Dope KNife - The Dope One
Next: Von Pea & Æon - Duly Noted 2