Von Pea & Æon - Duly Noted 2
Written by Chi Chi Thalken on November 14, 2022
Von Pea is a New York artist best known as one-half of the duo Tanya Morgan, although he's been working as a solo artist for quite some time as well. Back in 2013, he teamed up with producer Æon to make an EP called Duly Noted. Now, after all this time, things have finally lined back up for them to reunite and make another EP, Duly Noted 2.
Duly Noted 2 is great because it's exactly what you want it to be, which is a fun collection of East Coast hip hop from a couple of veteran artists with great chemistry. The beats are great, just solid soulful boom bap from start to finish, but it's really the skill and charisma of Von Pea that elevates the whole project. That's because instead of coasting and just talking his shit, which he easily could have done, he finds some interesting hooks for these songs and switches up the tone and approach as you work your way through the EP. So after opening with the silly tongue-in-cheek "Tom Hanx," which features a lot of jokes about how he would act if he ever blew up and got super famous, we move into "Rent Don't Make Home," which is just a cutting social observation song about how (white) people in New York don't make the best neighbors, since they don't make the effort to engage with Von Pea and get to know him as a person. We also get a really clever song in the form of "Call Moms," featuring Donwill, which approaches the subject matter of misinformation on the web and makes the narrative personal, as they keep suggesting that it's up to us to check in on our older relatives and make sure they aren't falling down these rabbit holes.
Normally, when an artist releases an EP like this, you're hoping for a couple of fun songs that might stand out and hold you over until the next LP. With Von Pea and Æon, you've got a project in Duly Noted 2 that is fun to listen to and easily accessible, but then delivers on the substance that will have you coming back again and again.
| | |
| --- | --- |
| Title: | Von Pea & Æon - Duly Noted 2 |
| Label: | Blonde Medicine |
| Year: | 2022 |
| Rating: | 8/10 |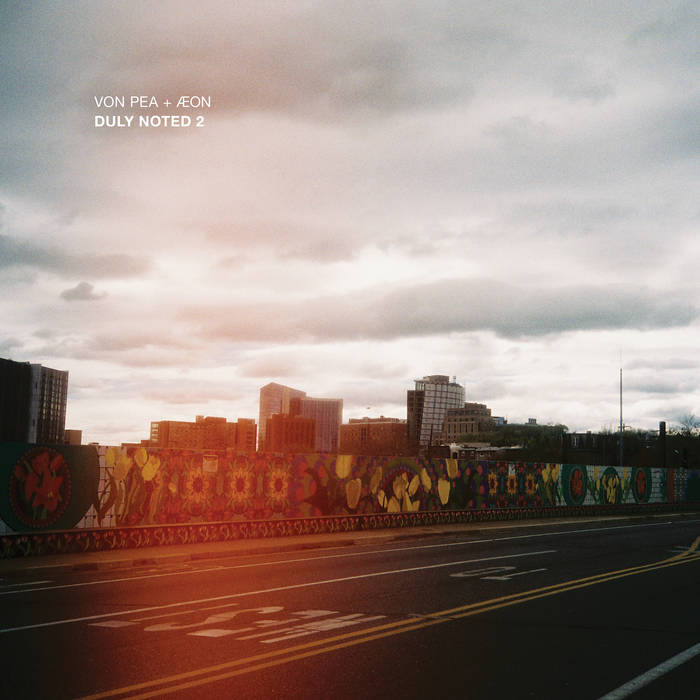 Previous: Sankofa - Never Easy
Next: Sault - 11/AIIR/Earth/Today & Tomorrow/Untitled (God)