Sankofa - Floodgates
Written by Chi Chi Thalken on August 23, 2021
Sankofa is an emcee from Fort Wayne who has been at this for the better part of two decades. Despite being this deep into his career, Sankofa remains as prolific as ever. His last project, BLKTCHP, came out just this past June. Now he's back with a new EP, Floodgates.
One thing that remains true about Sankofa's career is that he likes that mid '90s boom bap style of production, and he's got a knack for finding lesser known producers who can deliver the goods in that style. For this particular project, he enlists the help of producer DJ Matty Lite from Chicago. Now, if you spent the time with BLKTCHP, you know that it was a bit darker than his usual output. Going into Floodgates, Sankofa turned that darker edge up to eleven, or in his words, "You ever get to that place where music makes you want to take on the world and leave behind a globe of rubble? This is that music." In more practical terms, it means that Matty Lite is drawing upon that dark and grimy style of minor key production made popular by acts like RZA and Mobb Deep, where it always feels like danger could be lurking around the corner. This fits perfectly with Sankofa, who already had a deep voice and dexterous flow, but now he's spitting with just a little more aggression and staying on top of the beat more, and he's not nearly as concerned with coming up with pop hooks or choruses. This is mostly about just riding the beat and letting all of this frustration with the world just pour out in verse. We do get a nice guest verse from JON?DOE on "Razor Blade," who provides a nice complement to Sankofa's voice, especially when he starts to rhyme in Spanglish, and we also get some nice scratching from DJ Navin Johnson on "Dali Rolex." Otherwise, this is about Sankofa and Matty Lite getting down and dirty and just working through these feelings of exasperation about the world around us.
Floodgates has even more of an edge to it than BLKTCHP, but it's understandable given where we are in the world right now, where it feels like we keep getting glimpses of sunshine, just to have another storm blow in. It makes for a very cathartic listening experience and will sound great with the volume turned up as you work through your own feelings.
| | |
| --- | --- |
| Title: | Sankofa - Floodgates |
| Label: | S/R |
| Year: | 2021 |
| Rating: | 8/10 |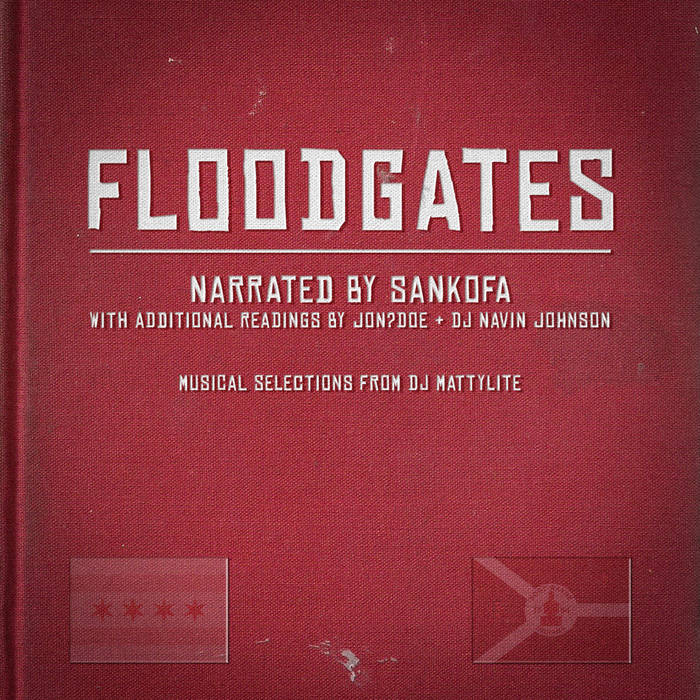 Previous: Ill Poetic - Portfolio I: As Serious As Your Life
Next: Pasquale - Specials