S.Fidelity - Fidelity Radio Club
Written by Chi Chi Thalken on April 23, 2021
S.Fidelity is a producer from Berlin who has been putting out music for about the past seven years. He made his debut with Jakarta back in 2017 with the album A Safe Place To Be Naked. Since that time, he's traveled the globe performing and collaborating with different people, and he's built up Manolo Purple Studios in Berlin with his longtime friend and collaborator, Bluestaeb. Now he's back with another full-length solo album, Fidelity Radio Club.
For this album, S.Fidelity is using the tried and true concept of framing his instrumental album as someone changing the dial on a radio. What this means in practice is that S.Fidelity is giving a few different looks over the course of the album, moving from beautiful downtempo to G-Funk to boom bap to neo-soul and beyond. To help fill out the sound of the album, he's bringing in guests like Àbáse, NDO, Bluestaeb, Melodiesinfinie, Suff Daddy, K. Le Maestro, Saint Ezekiel, Noa Emi, Zae, and Aspene. This might sound like a lot of cooks in the kitchen, but everyone's contributions are on the subtler side of things, and Fidelity is providing a steady hand to guide you from track to track and connect all of the music together and put it all in conversation with each other. In general, what Fidelity really has going for him is that he has a lot of patience and a lot of nuance to his compositions that give you a lot of depth when you're listening to the album. He's developing each track to make it memorable, and he's giving you enough variety from track to track to keep you on your toes without having it sound disjointed. It can be a bit of a tightrope walk, but he finds a really good balance here. The only thing that's missing on Fidelity Radio Club is that one big moment to push the album over the top. Everything's really good and well done, but you're waiting for that one song to come on and really hit you hard in some way – maybe a swell of emotion, maybe something so funky you can't deny, maybe just that melody that will stick in your days, and it just never quite comes.
Fidelity Radio Club isn't perfect, but there is a lot to like about it. S.Fidelity demonstrates that he can be a really musical producer working in different styles, and he can find the connecting points to have it all make sense in the course of an album, and he does it all with a really subtle touch.
| | |
| --- | --- |
| Title: | S.Fidelity - Fidelity Radio Club |
| Label: | Jakarta |
| Year: | 2021 |
| Rating: | 8/10 |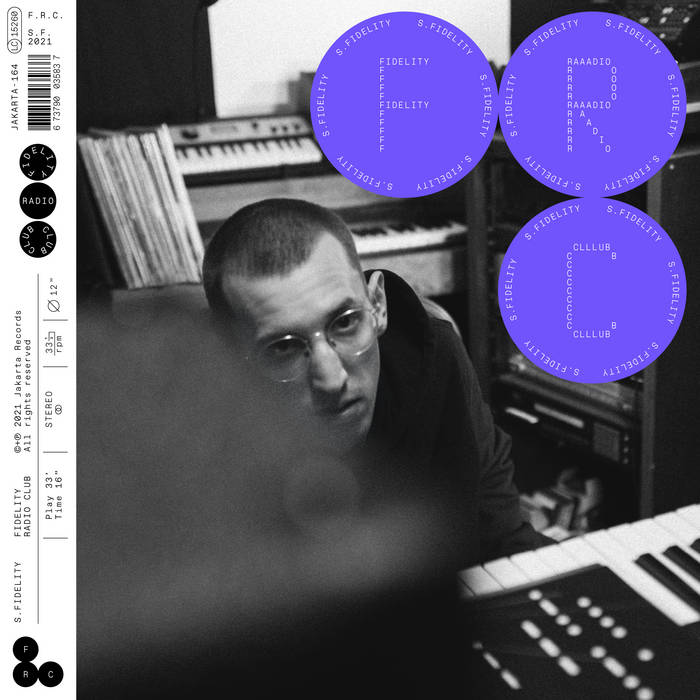 Previous: Elaquent - Bedtime Stories II
Next: Gary Bartz, Adrian Younge, & Ali Shaheed Muhammad - JID006