Gary Bartz, Adrian Younge, & Ali Shaheed Muhammad - JID006
Written by Chi Chi Thalken on April 23, 2021
2020 was a shit year in most ways, but one bright spot was that right as the pandemic was becoming a reality, Adrian Younge and Ali Shaheed Muhammad launched their new imprint, Jazz is Dead. The idea behind it was to give older jazz musicians the resources to record new music and hopefully introduce them to younger generations of listeners. We've already gotten a substantial number of releases in just one year, with Roy Ayers, Marcos Valle, Azymuth, and Doug Carn all releasing albums with them. Now, after a slight break for Adrian Younge to release his own solo album, we're back with another legend, saxophonist Gary Bartz.
If you look at Gary Bartz's resume, he's got all the pedigrees and reference points, studying at Julliard and playing alongside such legends as Abbey Lincoln, Eric Dolphy, McCoy Tyner, Art Blakey, and Miles Davis, just to name a few. Despite this, for whatever convergence of reasons, Bartz doesn't have the name recognition that a lot of his peers do. This, of course, is where Jazz is Dead steps in. Because if you didn't know, you will know after listening to this album. The brilliance of the setup that Younge and Muhammad have put together is that they aren't trying to push Bartz to make any sort of updated pop/hip hop/jazz album, they just put everything in place so that Bartz can make his ideal album where he will shine brightest. In this particular case, that means working with a fairly small ensemble, but employing effects on guitar and organ and electric piano to the hard bop he came up on into that psychedelic realm. On top of that, he's also an artist that doesn't shy away from the political, and realizes that instrumental music can still be relevant and speak to the times, as he incorporates certain religious and political ideologies into the compositions of songs like "Spiritual Ideation," "Black and Brown," and "The Message." Throughout all of this, the thread that ties everything together is the clean and soulful tone of Bartz on the alto sax, who really uses his instrument to sing and express the pain and the love and everything in between that he's feeling. With all this laid out, the end result that you get is an album that simultaneously sounds like a throwback and a current album. By being true to himself, Bartz made a timeless album with Jazz is Dead.
Jazz is Dead has had a great run so far, and Gary Bartz is just the latest success story. This album is incredibly warm and soulful, inventive and familiar, and it will hopefully introduce the genius and passion of Gary Bartz to a whole new set of ears.
| | |
| --- | --- |
| Title: | Gary Bartz, Adrian Younge, & Ali Shaheed Muhammad - JID006 |
| Label: | Jazz is Dead |
| Year: | 2021 |
| Rating: | 8/10 |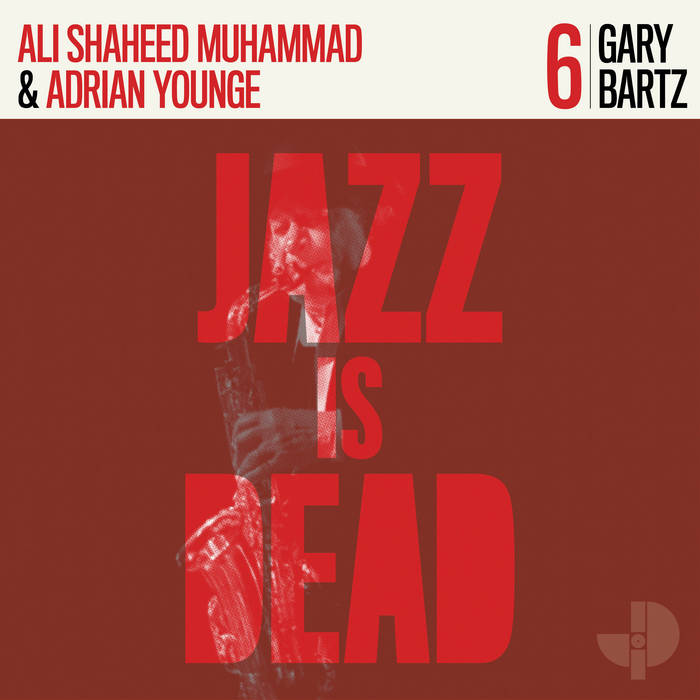 Previous: S.Fidelity - Fidelity Radio Club
Next: Kiefer - Better Days