Royal Air Moon - Warm Me Like the Sun
Written by Chi Chi Thalken on April 26, 2021
Royal Air Moon is a producer from Nantes, France. He first made a splash back in 2015 when he released his debut album, Hush. This led him to team up with French Touch Connection in 2019, when he released the mini-album, Derrière la nuit. Now he is back once again, this time with a new full-length album, Warm Me Like The Sun.
The thing that caught me ear with Derrière la nuit was Royal Air Moon's sense of musicality and his patience. This is true here on Warm Me Like The Sun as well, albeit with a slightly different tone. Much like the title implicates, Royal Air Moon is laying down some really warm and inviting grooves on this album, the perfect soundtrack for the time of year when we're defrosting and beginning to spend more leisure time outside. The key to the success of this album, though, lies with the way in which Royal Air Moon is able to create some really playful instrumental hooks that will stick in your head, while also taking the time to really develop each track and take you on an emotional and intellectual journey. Where Royal Air Moon is really able to make his mark across the album is the way he flips and reinvents some vintage jazz and lounge samples, along with some well-placed vocal samples. As you work your way through the album, Royal Air Moon is able to walk the line between playful and sexy with his music in a very tasteful way that leaves enough up to the imagination.
Royal Air Moon isn't the most prolific artist, but when he does drop a project, he makes it count. He takes the time with his compositions and his grooves to make something enjoyable to listen to that will stick with you long after the album is over. On Warm Me Like The Sun, he's given us just the right soundtrack to welcome in some lovely spring weather and to enjoy some company.
| | |
| --- | --- |
| Title: | Royal Air Moon - Warm Me Like the Sun |
| Label: | S/R |
| Year: | 2021 |
| Rating: | 8/10 |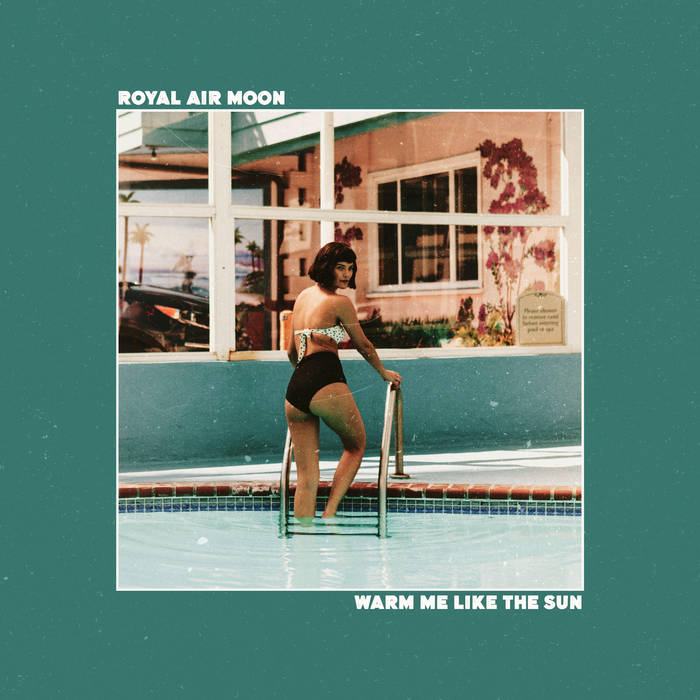 Previous: Inkline - DUCKHOPEWELL
Next: B.Dolan - Vault