Inkline - DUCKHOPEWELL
Written by Chi Chi Thalken on April 26, 2021
Inkline is an artist currently based in Denver, but probably best known for his time in Birmingham working as emcee/producer for the group Nerves Baddington. Last year, he got to flex his production skills on a collaborative project with Birmingham artist K1NG ELJAY, Kintsugi. Now he's back with his first proper solo album in seven years, DUCKHOPEWELL.
The opening track of the album, "Hopewell Hotel," is a skit that seems to be setting up a concept album. While I'm sure the skit made sense in Inkline's head, a couple listens to it still leaves me a little confused with what it has to do with the rest of the album. That said, once you get past that track, you are off to the races and you don't need a concept to enjoy the rest of the project. Recently, Inkline has made something of a peace with his past and has become more comfortable talking about his troubles with addiction and the law, and all the other ups and downs that both led to and resulted from these troubles. While he might have hinted at this subject matter before, on DUCKHOPEWELL, Inkline is going in and really confronting his past and letting his listeners know about his struggles in a deep and honest way. To match that tone set by his lyrics, Inkline is cooking up some gritty and dark midtempo beats that really open up and allow for the storytelling to take over. As a result, Inkline isn't worrying too much about creating some pop hooks as he is going deep on the verses, although you will find a couple of memorable choruses on the album, but this is really about the storytelling. And while Inkline is opening up about his past, he does find some time to pull back and bring in some politics and current events into the album as well in such a way to connect the dots and put everything in conversation.
DUCKHOPEWELL isn't perfect, but it's honest and soulful hip hop that will really allow listeners to connect to Inkline in a very deep and meaningful way. He clearly had a lot to get off of his chest as he starts this new chapter in his life, and he made some good hip hop out of it.
| | |
| --- | --- |
| Title: | Inkline - DUCKHOPEWELL |
| Label: | S/R |
| Year: | 2021 |
| Rating: | 8/10 |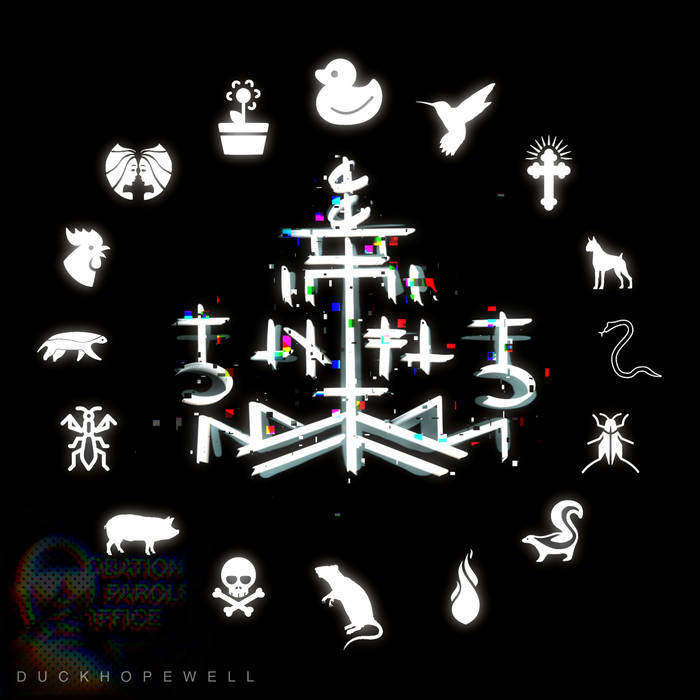 Previous: Scuare - Interview - 3-29-21
Next: Royal Air Moon - Warm Me Like the Sun