Rich Jones & Killer Kane - Blue Beach
Written by Chi Chi Thalken on September 29, 2021
Rich Jones is an emcee/vocalist from Chicago who has been putting out music since the early 2010s. Just about a year ago, he gave us the excellent album done with Montana Macks, How Do You Sleep at Night? Since that time, we've gotten a couple of singles, but now we get a new EP with producer Killer Kane, Blue Beach.
The story behind Blue Beach is that after quarantining in place for over a year, Rich Jones went to stay with his partner's family on the East Coast for a month. Knowing that he'd be away from the city where he lives and stays busy, he decided to work on some meditative music where he could process what had happened over the last 13 months. It had been several years since they had last worked together, but Jones had a feeling that Killer Kane was the one to work with on this project, so he reached out and let him know his situation, that he could work on some music over the course of the next month. As luck would have it, Kane was available and sent him some stuff that just happened to be perfect for what Jones was thinking about. The result is a different type of project from the last few releases from Jones. This is much more of laid back project without as much emphasis on hooks or anything like that. Killer Kane is laying down some beautiful psychedelic lo fi beats that just swirl around your head, which provides the perfect soundscape as Jones gently and thoughtfully tries to understand the strange and stressful times we've been living through. It's a short EP, but the nature of the project is such that it is really easy to get lost in the music, making it fill much longer and bigger in scope than it actually is.
Blue Beach is a small project on paper, but it feels grander in practice, if only because Rich Jones and Killer Kane are processing such big feelings over the course of these four songs. It's a gorgeous and personal project that speaks to a lot of the strange days we've been living through.
| | |
| --- | --- |
| Title: | Rich Jones & Killer Kane - Blue Beach |
| Label: | S/R |
| Year: | 2021 |
| Rating: | 8/10 |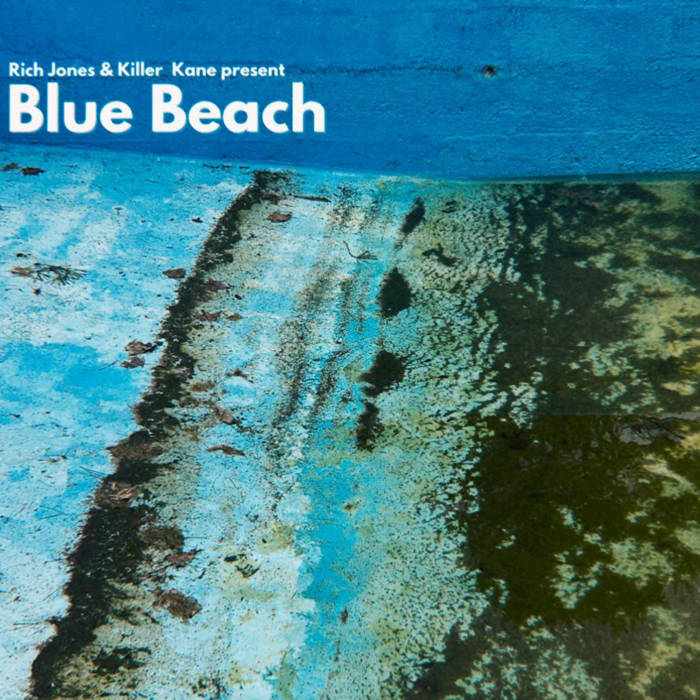 Previous: Kari Faux - Lowkey Superstar (Deluxe)
Next: Solemn Brigham - South Sinner Street