Kari Faux - Lowkey Superstar (Deluxe)
Written by Chi Chi Thalken on September 28, 2021
Kari Faux is an emcee/producer from Little Rock who has been releasing music since 2012. Over the years, she's appeared on tracks by everyone from Childish Gambino to Chloe x Halle to Open Mike Eagle. Last year, she released a mixtape called Lowkey Superstar. Now signed to Don Giovanni, she has gone back and expanded and polished this project into a new album, Lowkey Superstar (Deluxe).
Kari Faux is a hard artist to pin down in a lot of ways, but the one thing you can be sure of is that she is sure of herself. Over the course of this album, Faux opens things up to include a lot of different approaches to the production and her style on the mic, but her big personality and self-assured style is what ties everything together. Depending on what style of hip hop you go for, you might be thrown by Faux's crassness on the mic, but hopefully her style and charisma and musicality will encourage you to stick with it so that you can realize how much is going on just beneath the surface. For one, she's bringing together a lot of different Southern approaches to the production on the album, with everything from old school bass music to modern trap and R&B coming together to make some beats that will rattle your car speakers. On the mic, she can come hard with some battle raps and sex raps that will send most emcees running, but as you spend more time with the album, you also get treated to some great R&B and pop hooks, along with some great basketball and pop culture references. Most importantly, though, you get an emcee who slowly and casually opens up about her personal life and gives depth to an album that already had a lot going on. When you put it all together, you get an album that hits you immediately in one way, but then just keeps building from there until you get this really complex work of art.
Kari Faux has putting together quite the interesting resume over the last decade, but the one thing that was missing was that one album for fans to point other potential listeners to that represented everything that she was about. Now everyone can just listen to Lowkey Superstar (Deluxe) and understand what this gem of an artist has been cooking up in Little Rock.
| | |
| --- | --- |
| Title: | Kari Faux - Lowkey Superstar Deluxe |
| Label: | Don Giovanni |
| Year: | 2021 |
| Rating: | 8/10 |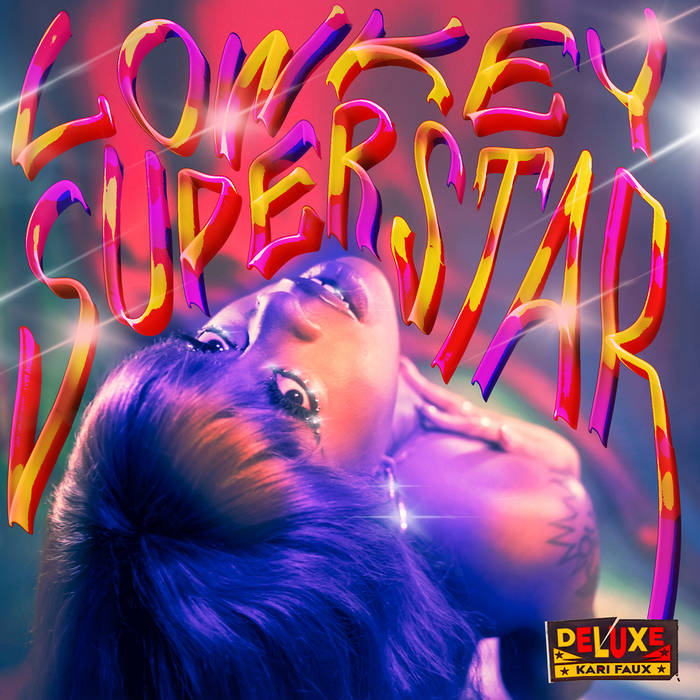 Previous: Eternia & Rel McCoy - Free
Next: Rich Jones & Killer Kane - Blue Beach