Rhys Langston - Grapefruit Radio
Written by Chi Chi Thalken on September 20, 2022
Rhys Langston is an artist from Los Angeles who has been releasing music since the mid-2010s. In fact, it was in 2014 that Langston released a project called The Chocolate Davis Sessions Vol. 1. Of course, any time someone includes "volume 1" in their title, people are always going to wonder when volume 2 is coming and how it will pick up where volume 1 left off. Well, for years, Langston went to work on a myriad of different projects, including last year's very experimental Stalin Bollywood album. Now, feeling it was time to get back to the wheelhouse and really focus on his rhymes, Langston is now delivering the second volume of Chocolate Davis sessions as the new album, Grapefruit Radio.
Langston has worn a lot of different hats over the years, and he's completed projects where he's handled just about every aspect of them, from the artwork to the production to mixing and mastering. For Grapefruit Radio, he sought to take a step back and focus solely on his rhyming. To accomplish this, he's working with production from nahhphet, Opal-Kenobi, Orlando Kennedy, .rael_one, randal bravery, spinitch, and whose, while also producing one track himself. All of these different producers work well together because it's clear that Langston knew what he was looking for, namely weird downtempo beats, skewing a little lo-fi, which just gives he the soundscape and space to go in with his lyrics. And that he does, over the course of eleven tracks. We get everything from deeply personal discussion about how Langston's own dealing with issues of race and identity were shaped as a young child, philosophical and political discussions about the world today, and real talk about what it means to be an independent hip hop artist these days. As he's doing this, Langston is reaching into his toolbox and hitting you with a bunch of different flows, singing some hooks, and just packing his lyrics with layers and layers of information that you'll have to dig through over multiple listens. And if all that wasn't enough, he's also bringing in a few friends to join in the fun, namely Fatboi Sharif, Big Flowers, Frankie Jax No Mad, Jouquin Fox, The Koreatown Oddity, Old Grape God, and Pink Navel. Each artist is deployed in such a way that everyone gets a chance to shine, and they contribute in just the right place on just the right song. This is to say that every detail of this album was clearly planned out carefully by Langston to give you the album that he wanted to make.
When you have enough projects under your belt with enough variety, sometimes getting back to basics doesn't have to mean that the project is basic. It just means making a straightforward, focused album where you can really make sure that everything is solid and it comes together to pack a punch. That's what Rhys Langston has done with Grapefruit Radio. There aren't a lot of frills, just great underground hip hop that will have you bobbing your head and listening carefully to all of the thought provoking rhymes.
| | |
| --- | --- |
| Title: | Rhys Langston - Grapefruit Radio |
| Label: | POW Recordings |
| Year: | 2022 |
| Rating: | 9/10 |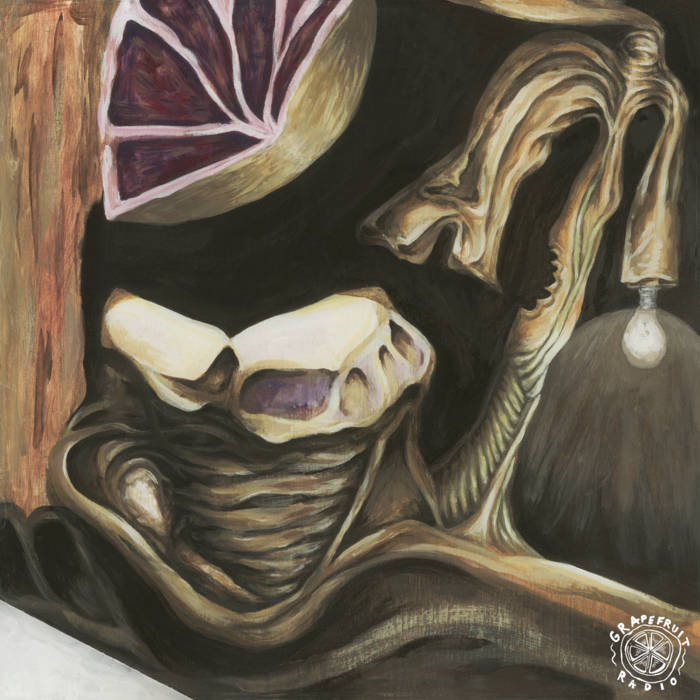 Previous: Meredith Schweig - Renegade Rhymes: Rap Music, Narrative, and Knowledge in Taiwan
Next: Butcher Brown - Presents Triple Trey Featuring Tennishu and R4ND4ZZO Big Band