Meredith Schweig - Renegade Rhymes: Rap Music, Narrative, and Knowledge in Taiwan
Written by Chi Chi Thalken on September 20, 2022
Meredith Schweig is an assistant professor of musicology at Emory University. She now presents her first book, Renegade Rhymes: Rap Music, Narrative, and Knowledge in Taiwan, out with University of Chicago Press.
Chances are, if you live in the United States, your exposure to hip hop in Asia is limited. Of course, hip hop has reached across the globe at this point, and there are many parts of Asia with their own unique hip hop story to tell. As Schweig is able to tell us over the course of Renegade Rhymes, Taiwan is a particularly interesting story because of how hip hop collides with the island's complicated political and cultural history. Thus, Schweig is looking at particular acts such as MC Hotdog, Ill Mo, Dwagie, and others to create discussion about how hip hop is used as a political tool in Taiwan, where even the language you rap in can be seen as a choice loaded with meaning. Schweig also discusses the unique sonic influences in Taiwanese hip hop, and how their lack of knowledge of the roots of hip hop combined with their own musical roots to create some unique sounds. We also get some good discussion about gender issues within the Taiwanese hip hop scene, as well as getting a look at how religion and philosophy of the island shapes how the people interact with the music. Essentially, Schweig has given us a great text to serve as an introduction to Taiwanese hip hop, something that will hopefully inspire people to learn more about a rich and complex scene with a unique history.
Renegade Rhymes is a great book that fills in a knowledge gap for a lot of readers in the U.S. and beyond who are unaware of the hip hop scene in Taiwan. It covers the music and culture in great depth, but Schweig also manages to make the book pretty accessible to those who wish to learn this unique part of hip hpo culture.
| | |
| --- | --- |
| Title: | Meredith Schweig - Renegade Rhymes: Rap Music, Narrative, and Knowledge in Taiwan |
| Label: | University of Chicago Press |
| Year: | 2022 |
| Rating: | 9/10 |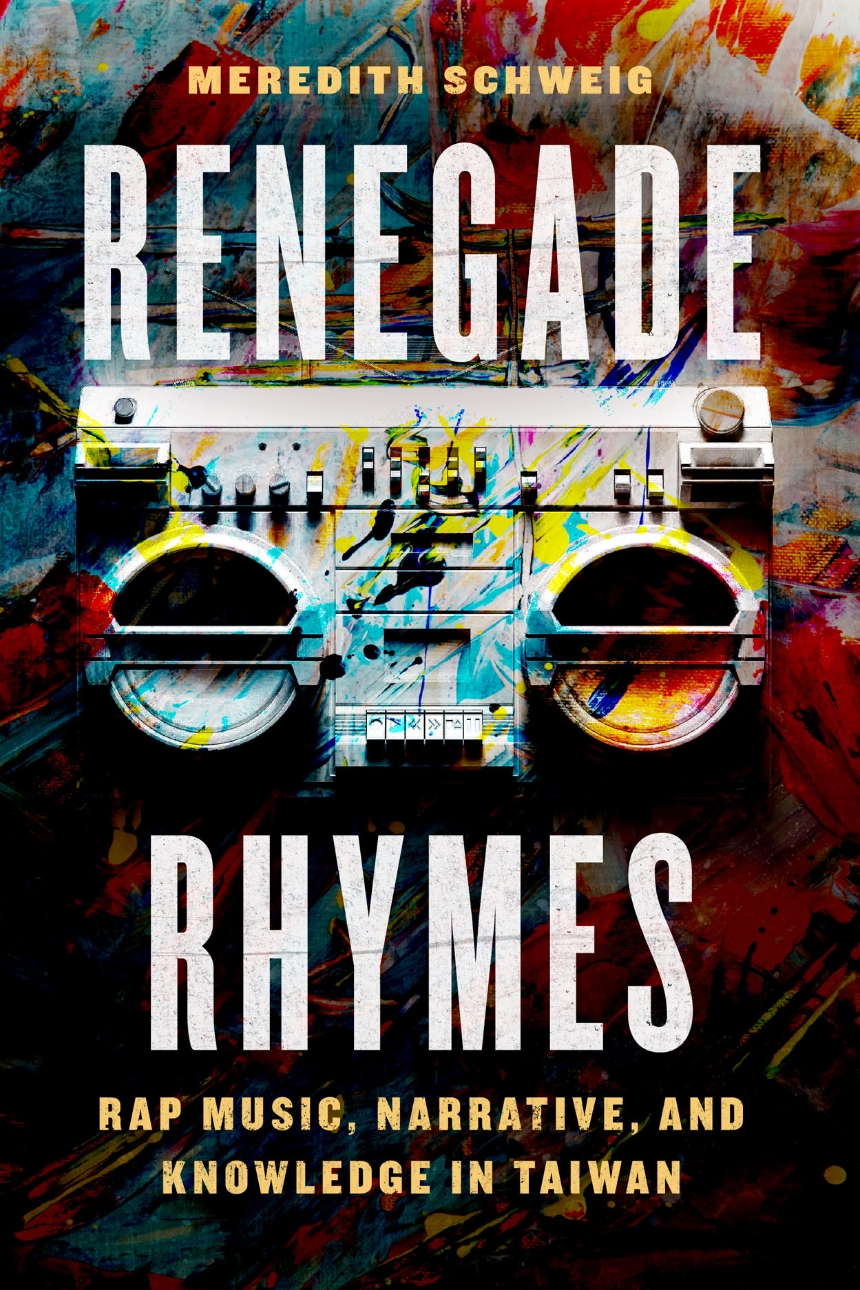 Previous: Saib. - Unwind
Next: Rhys Langston - Grapefruit Radio