Pugs Atomz - Test Drive LP
Written by Chi Chi Thalken on November 11, 2021
Pugs Atomz is a Chicago emcee who has been at this for two decades, rocking with artists like Psalm One and Offwhyte and working as part of groups like The Electric along the way, as well as maintaining a steady solo career. Most recently, he teamed up with producer Inkswel to release the album The Moon in 2020. Now he's back with a new solo album, Test Drive LP.
Pugs Atomz came to the title of this album from his long career and his attitude of trying out different things and seeing what took and what was worth pursuing and working harder at to get right. As an album, you don't hear the effort because he's already put in countless hours over his long career. The result is a project that feels smooth and laid back, with a flow that feels very conversational and accesible. For the production on the album, the majority of the beats are coming from Tusk 57, with additional tracks from The Waffle King and Hexsagon. They all come together to lay down the foundation of the album with "grooves so smooth you need to take your shoes off." The whole thing just has this breezy, calm feel to it, but with enough funk to keep your head bobbing and your toes tapping. This sets the stage for Atomz to take the mic, where he's just having fun with it, coming at you with the word play, but also finding moments to drop these gems with keen social observations such as, "My flow free as healthcare anywhere but here/on stage in Romania started my golden year." The only problem with this album is that it came out too late in the year, because this just feels like the perfect soundtrack to some cruising on a sunny summer day.
Test Drive LP is exactly what you want from a veteran emcee like Pugs Atomz. It's got killer grooves, top notch wordplay with plenty of nuggets of wisdom sprinkled throughout, and it is just a lot of fun to listen to.
| | |
| --- | --- |
| Title: | Pugs Atomz - Test Drive LP |
| Label: | 600 Block Records |
| Year: | 2021 |
| Rating: | 8/10 |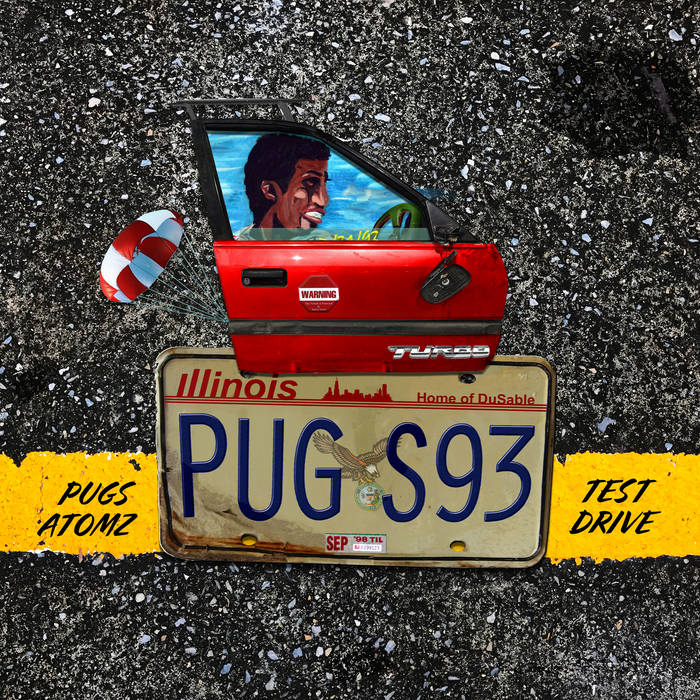 Previous: Apifera - 6 Visits
Next: AroMa - Symphony No Harmony