Apifera - 6 Visits
Written by Chi Chi Thalken on November 10, 2021
Apifera is the group started by Tel Aviv keyboardist/producer Yuval Havkin, aka Rejoicer. After working with keyboardist Nitai Hershkovits, drummer Amir Bresler, and bassist Yonatan Albalak on different projects, they decided to officially start working as a group, releasing their debut LP, Overstand, just last year. Now they are back with an interesting take on the covers EP with 6 Visits.
Normally, when you see someone releasing a covers project, you have a pretty good idea of what to expect – a bunch of songs you already know, maybe a couple of deeper cuts, arranged a little differently than the original, but close enough that you get the essence of the song. With 6 Visits, throw all those expectations out the window. For one, they aren't exactly picking any well known pop hits, instead opting for songs by Massive Attack, Prokofiev, and Duke Ellington, or in the case of "Beyond the Sunrays," mashing up "Beyond the Sun" by McCoy Tyner and "Sunrays" by Yesterday's New Quintet. This speaks to the varied background of the musicians of Apifera, who come from jazz, classical, psychedelic, Afrobeat, and electronic groups prior to joining up. The real key here, though, is that whatever the source material, they find a way through some really clever arrangements to put all of these different styles and influences together in a way that feels really natural. The musicianship and the grooves they find together help you transition seamlessly between post rock and jazz and trip hop and classical, and sometimes they just layer them all together into their own unique concoction. The only thing missing from the EP is that one big standout moment, but there are so many subtle musical moments across these six songs, the project as a whole will really grow on you with each subsequent listen.
6 Visits is not the typical follow up to a debut LP, but Apifera didn't get together to make typical music. They like to live in the grey areas in between genres, and the bring a lot of interesting choices to the table and transform the original material to really make it their own.
| | |
| --- | --- |
| Title: | Apifera - 6 Visits |
| Label: | Stones Throw |
| Year: | 2021 |
| Rating: | 8/10 |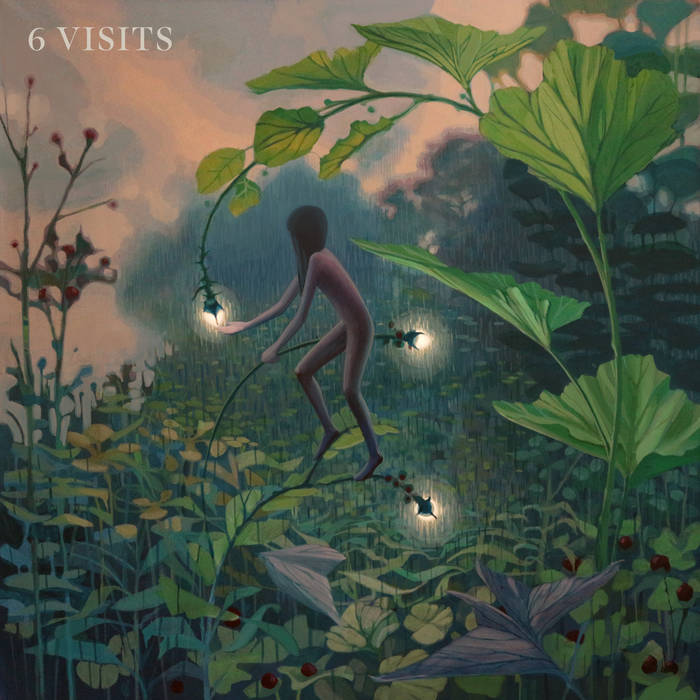 Previous: Blackbird Belle - Microcosm
Next: Pugs Atomz - Test Drive LP