Pressure Fit, Darius Christian - Wake and Tape
Written by Chi Chi Thalken on May 28, 2021
Reginald Chapman is a trombonist/composer/producer who has been releasing music for about the last fifteen years or so, playing with groups like No BS! Brass Band, Megafaun, and Foxygen, just to name a few. He released his first solo album, No Prototype, in 2018. Around this same time, he was developing an alias called Pressure Fit that would allow him to explore the worlds of electronic and hip hop music as a producer. Over the pandemic, he found himself connecting with friend and musician Darius Christian over some video hangouts, which transformed into collaborative musical sessions. As a friend and fellow trombonist and producer, it only made sense that these two would pair up to make some music together. Now the results are finally here in the form of an EP, Wake and Tape.
Wake and Tape might look fairly simple on paper, but in practice, this project is anything but. That's because Pressure Fit and Christian are really putting in the work to bring together a wide variety of styles, as they combine New Orleans Brass Band music, R&B, hip hop, Latin jazz, house, drum and bass, and more. This might sound like a lot, and it is, but the brilliance of Pressure Fit and Christian is that they aren't just musicians that went to music school and know a lot about theory and composition from a technical standpoint. They are also musicians that understand what it takes for people to feel a groove and get down with the music that you're making. That means that these two have cooked up something that is incredibly complex, and you can spend hours upon hours listening closely and trying to break it all down, but you can also crank this shit up and get lost in the rhythm and the feeling on the EP. They allow themselves some room to get a little weird and experimental, but always balance it out with something accessible. This means you can get lost in the emotion of the lone vocal track, "Wide Eyes," or let the anthemic build of "Esoquince" wash over you, but then you get tracks like "Clarke" and "Urge," where the brass and the rhythm will just move you onto the dance floor. There's something for everyone with this project.
Wake and Tape is a great collaboration between two talented artists who clearly have a shared musical language between them. Pressure Fit and Darius Christian have concocted a project that walks just the right line between all these musical genres and also between being wildly experimental and being fun and accessible. That is no easy feat, but they pulled it off here.
| | |
| --- | --- |
| Title: | Pressure Fit, Darius Christian - Wake and Tape |
| Label: | S/R |
| Year: | 2021 |
| Rating: | 9/10 |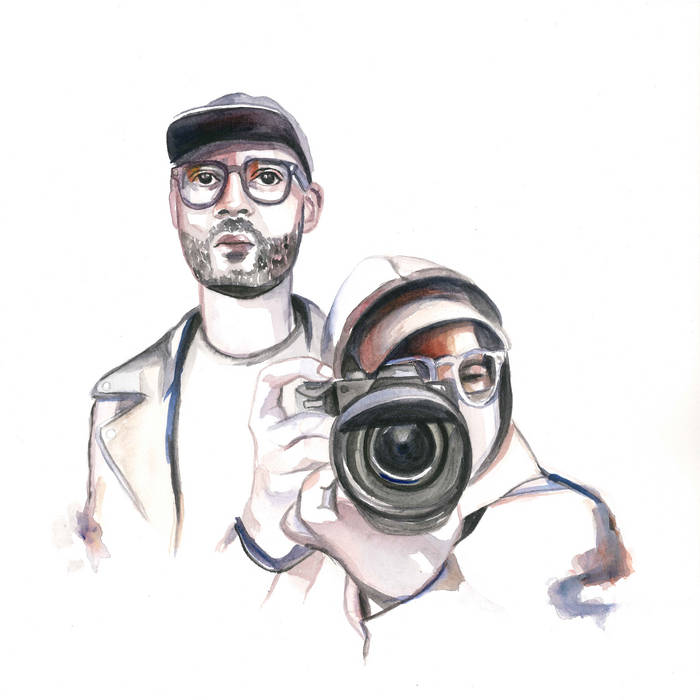 Previous: Small Professor - the seven sins (still haunt me at night) [v.7]
Next: Happy Tooth - The Laughter's Rehearsed