Ockham's Blazer - Ockham's Blazer
Written by Chi Chi Thalken on May 2, 2022
Ockham's Blazer is a new group consisting of some familiar and not so familiar faces. Toronto producer Fresh Kils and New York emcee PremRock have worked together on multiple projects over the years, but this time they've expanded the lineup to include Christoph "Chrizzle" Mateka on production and keys, Guido Spannocchi on alto sax, July Skone on percussion, Anthony Rinaldi on bari sax, and Julian Preuschi on trumpet, most of whom play in a group called PRAQ! After a chance meeting in a Viennese punk rock club while on tour, they kept in touch and soon started to have cross continental jam sessions, which eventually gave way to them becoming a formal group. Now they have their debut self-titled album, out on Fake Four.
Despite a name that sounds a little like a college jam band, Ockham's Blazer is really what happens when you bring together a bohemian poet/emcee like PremRock, a versatile and down-for-whatever producer in Fresh Kils, and a group of avantgarde jazz musicians. The resulting sound feels like what would happen if we ever got Tom Waits and John Lurie to collaborate with Pete Rock and CL Smooth. The album has its moments of weirdness to it that requires patience of its listeners, where saxophones are playing in discord against each other, and the percussion has not settled into any sort of groove, but then there are also moments where things do settle in and PremRock can really just start to spit on the mic and it feels more like a familar hip hop project. PremRock has given us a lot of different looks over the years, but on this particular project he leans into his more abstract poetry and longform storytelling. I mean, if you're not going to do that here, when are you going to do it? The great thing with this project is that for as out there as it is, and with as many cooks as you have in the kitchen, you're really just melding two groups together, so in terms of establishing chemistry and figuring out what their sound is, they are way ahead of the curve. You're not listening to this album and focusing on the potential and wondering what will happen when they figure it out. These instrumentalists aren't just incredibly talented players as individuals, they have been playing with each other for a while, so they can trust each other with experimental sections of the album when the cues aren't as obvious, and when it's time to settle into the more pop-friendly funky grooves, they can really cook. The under sung hero of the group is Fresh Kils, who takes a bit of a back seat to the live instrumentation, but he quietly brings in that third heat with his production to mesh the experimental jazz with the traditional hip hop sound and make it bump without it sounding forced.
Ockham's Blazer is a great album if you're looking for something outside of the box that doesn't sound like most music out today. PremRock and Fresh Kils could have easily just run back another hip hop album as a duo, and no one would have been mad. Instead, they worked with some amazing European jazz artists to challenge themselves and forge a new sound that pushed everyone out of their comfort zones. In doing so, they made an album that is really exciting to listen to, full of unexpected moments that will delight and surprise you.
| | |
| --- | --- |
| Title: | Ockham's Blazer - Ockham's Blazer |
| Label: | Fake Four |
| Year: | 2022 |
| Rating: | 8/10 |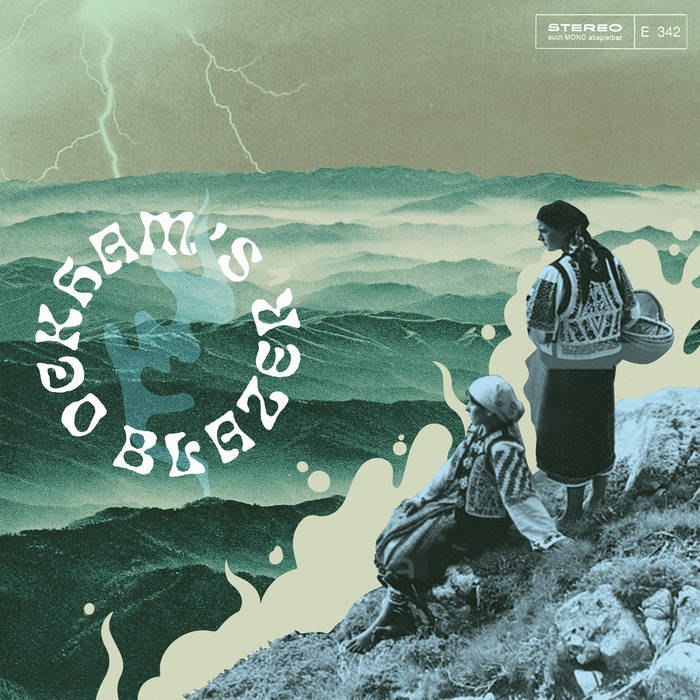 Previous: Guillotine Crowns - Hills to Die On
Next: Power Struggle - Aspirations