Perseph One - Zenith
Written by Chi Chi Thalken on April 27, 2021
Perspeh One is an emcee/producer from Houston that has been making progressive hip hop for over a decade. She came on a lot of people's radar back in 2016, when she released The Machine Mammal EP as part of Fake Four's Freecember series. Included among those who took notice was the D/FW label El Gran E Records, who now team up with her to release her latest project, Zenith.
Houston is well known for its contribution to hip hop culture and history, and so a lot of people think of a particular sound when they think of the city, probably chopped and screwed, or at least some gangsta raps of some kind. The truth is, though, that especially over the last ten years or so, cats have been popping up here and there and doing different things, showing that the sprawling metropolis on the Gulf Coast is not just one sound. Perseph One has definitely contributed to this over the years, creating some really challenging and abstract hip hop that pushes the boundaries of what the genre can be. The production on this project is provided by KayG33, who is cooking up beats that have roots in that classic 808 Houston sound, but then pushes it into the psychedelic realm, bringing in some avantgarde electronic music and messing with the song structure. KayG33 does this in such a way that makes you feel like you're floating through space as Perseph rhymes around your head, and you just want to sit and absorb it all through your headphones. As an emcee, there are plenty of abstract and philosophical rhymes, but she also manages to keep one foot on the ground as she brings up some very real and relatable subject matter, such as some health struggles that required her to change her lifestyle or saying goodbye to a dog that was near and dear to her heart. The whole project is one that will immediately hit you with a vibe as these left field beats kick in and Perseph starts building lyrical ideas around key phrases, but she'll only draw you in more with each subsequent listen, where you discover something new each time through and realize how much she's packed into this condensed space.
Zenith is an excellent introduction to Perseph One if you've never listened to her before. She finds just the right balance between experimental and accessible, between abstract and relatable. She's long been one of Houston's hidden gems, and hopefully more people will take notice because this album shows us all the different sides of her talent.
| | |
| --- | --- |
| Title: | Perseph One - Zenith |
| Label: | El Gran E Records |
| Year: | 2021 |
| Rating: | 8/10 |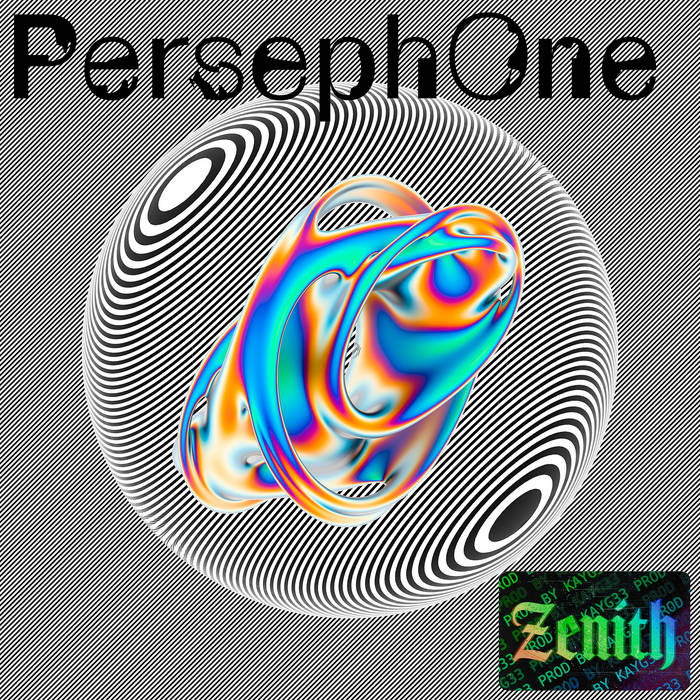 Previous: Armand Hammer & The Alchemist - Haram
Next: trog'low - Midnight Calisthenics