Armand Hammer & The Alchemist - Haram
Written by Chi Chi Thalken on April 27, 2021
Armand Hammer is the duo of ELUCID and billy woods, two of New York's sharpest and most progressive artists over the last decade plus. Their first album as a duo, Race Music, came out in the fall of 2013. Since that time, they've been balancing solo careers and other collaborations with Armand Hammer. 2020 was an especially busy year for the two, with each artist releasing different collaborative albums, but also with their Armand Hammer album, Shrines. For all they've accomplished, there was still more for them left to do, as they now release their first album done in collaboration with one outside producer. The producer in question is none other than Los Angeles legend The Alchemist, who joins them to make Haram.
The Alchemist has been producing since he was a teenager in the '90s, and over the years he's worked on such notable collaborations as Gangrene with Oh No, and Step Brothers alongside Evidence. Most recently, he received a lot of acclaim and a Grammy nomination for his work with Freddie Gibbs on Alfredo. For as accomplished and respected as The Alchemist is, it's still a difficult to explain to someone who's never spent the time with his music what makes him special. That's because there's not one particular thing with him that you can point to – it's a lot of little things. His production is incredibly nuanced and always evolving to fit the project in question. In this particular case on Haram, he knows that with these two emcees, he can let a loop ride for an extended period while they talk their shit, but he can also come right back with a beat that's stopping on a dime every couple of seconds and changing direction and trust that woods and ELUCID can match him every step of the way. So it's not that The Alchemist is pushing Armand Hammer out of their comfort zone or delivering beats that they've never worked with before, it's more that they found a collaborator that is completely on their level and can bounce ideas off of match their vibe for an entire album. This is to say that listening to Haram doesn't feel like an entirely new direction for Armand Hammer, just an incredibly confident step forward on the path they've been on since they started this journey all those years ago. On the mic, the two emcees are as confident as ever, where they never seem to run out of incredibly smart observations and analysis of race, class, and American society. They hit you with their clear, deliberate flows that make sure you never miss a word as work your way through song after song that is meant to challenge you as a listener. They also bring in a few guests at key moments, and it's hard to pick between who crushes their opportunity more, Curly Castro or Quelle Chris, but both are talented artists that take their moments to give the album a unique point of view delivered with distinct flows that give the album that extra edge to take everything over the top.
It's hard to top yourself when you've been so thoroughly consistent at the top of the game the way that Armand Hammer has been over the last eight years. In working with The Alchemist, they are able to give you an album in Haram that is in conversation with the rest of their catalogue while also giving you just a slightly different look as The Alchemist tweaks the recipe and refines everything with his veteran knowhow.
| | |
| --- | --- |
| Title: | Armand Hammer & The Alchemist - Haram |
| Label: | Backwoodz Studioz |
| Year: | 2021 |
| Rating: | 9/10 |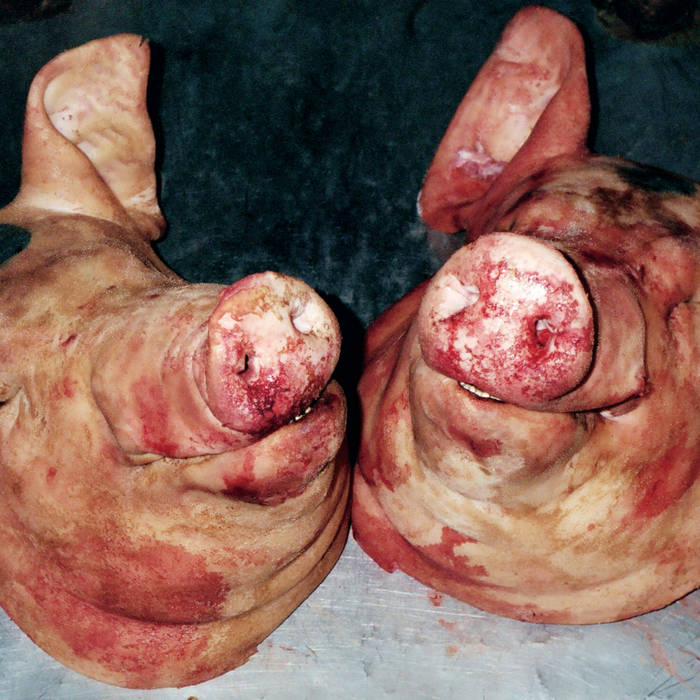 Previous: Progeny - Waterfruit
Next: Perseph One - Zenith