Palm Skin Productions - A Swarm in July
Written by Chi Chi Thalken on August 23, 2023
Simon Richmond is a producer originally from London, but now based in St. Leonards-on-sea, East Sussex. He has been releasing music for over thirty years, working under different aliases, such as Boswick Gates and Pacific Rim Dubs, and with such groups as Cousin Grizzly and Fresh Handmade Collective. Over the years, he's worked with everyone from Art of Noise to Nenah Cherry. He originally debuted the alias Palm Skin Productions back in the early '90s, when he released a series of four EPs on Mo Wax that established him as a trip hop/electronica artist of note. Then there was a break until we heard from Palm Skin Productions in 2008, when he released Magnetic North EP on Freerange Records. Earlier this year, Richmond dusted off the alias once again and signed to Tru Thoughts, and delivered his latest album, Other Times. Now he has come right back with a different type of project for Palm Skin Productions, A Swarm in July.
While Other Times was more of a beat tape/album, A Swarm in the July is a markedly different sort of album from Palm Skin Productions. The compositions are long and deliberate, and Richmond is now using the alias to explore a lot of different types of music, from instrumental hip hop to ambient to experimental electronic music to classical. Whatever combination of genres he's exploring on the album, you can be sure of a couple things. One is that each track is going to be well-developed, and in doing that, Palm Skin Productions is going to take you on an emotional journey over the course of each song. Another is that whatever direction the music is leaning, you can be assured that Richmond has done the work to really understand each genre and he knows how to compose in each style and how to blend when necessary. It's also his experience as a longtime producer and deejay that helps him sequence the whole album in such a way that you get to hear all of these interesting cross points between the different genres that he's working in and how they are in conversation with each other. Ultimately, though, what makes this album work is that Palm Skin Productions has taken the time to craft some really beautiful and heartfelt music that will really draw you in as a listener and transport you to a place where you can just let go and get lost in the music for a while.
A Swarm in July is not an album that you might have predicted earlier in Richmond's career, but the beautiful thing here is that he's continued to grow and evolve and challenge himself and his listeners over the years. It's an ambitious and adventurous album, but it's also just gorgeous and inviting, and it's clear that he put a lot of himself in the music.
| | |
| --- | --- |
| Title: | Palm Skin Productions - A Swarm in July |
| Label: | Tru Thoughts |
| Year: | 2023 |
| Rating: | 9/10 |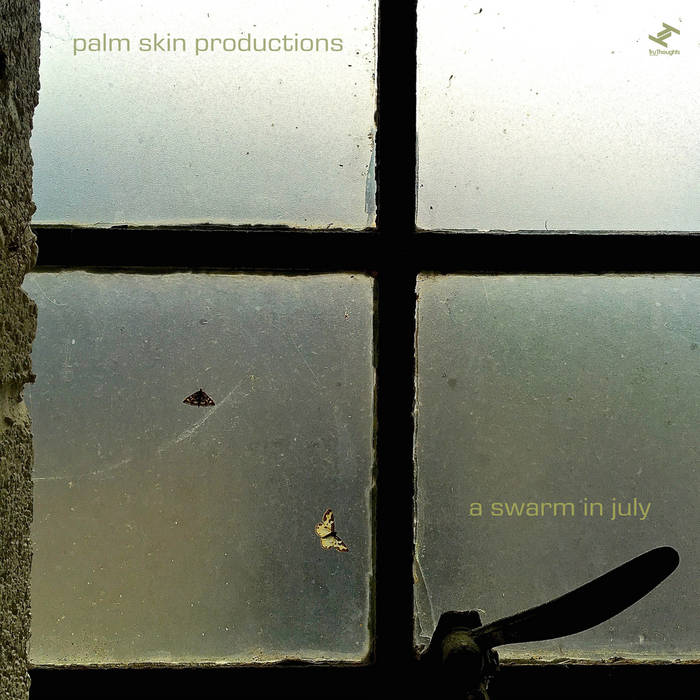 Previous: Amin Payne - G-Funk the System
Next: VuVuVu - VuVuVu