Amin Payne - G-Funk the System
Written by Chi Chi Thalken on August 23, 2023
Amin Payne is a producer from Melbourne who has been releasing music for over a decade now. In that time, he has released projects with Ben Bada Boom and worked with artists like Silentjay. In 2019, he released a project called The G-Funk Tape, a tribute to that early '90s West Coast sound. Now he's come back with a second volume titled G-Funk the System.
Sometimes all you need is a project to deliver the promise of the title. In this case, Amin Payne is doing just that. He's laying down ten tracks that reinterprets that R&B and boogie sounds of the late '70s and early '80s and translates them into hip hop tracks that absolutely bump. Much like the music he's drawing inspiration from, Amin Payne is giving you hip hop that is going to sound amazing blasting from your car stereo as you cruise around with the windows rolled down. This isn't just a beat tape with a few ideas about grooves, either. Amin Payne is giving you ten singles with guest artists who are upping the entertainment value and giving you vocals and extra instrumentation and production that takes the whole thing up a notch. We get appearances from Tentendo, Kzyboost, Lewho, Suff Daddy, Yung Shogun, OJ KUSH, Cazeaux OSLO, and SpellSpellSpell, who all bring that third heat and make this just one of the most fun albums to drop this summer.
G-Funk the System is the album you didn't know that you needed this summer. As those dog days of brutal heat carry on for us, Amin Payne gives us some cool funk that will at least give you something to groove to and lose yourself in. It's a tight album with lot's of bounce and no filler.
| | |
| --- | --- |
| Title: | Amin Payne - G-Funk the System |
| Label: | S/R |
| Year: | 2023 |
| Rating: | 8/10 |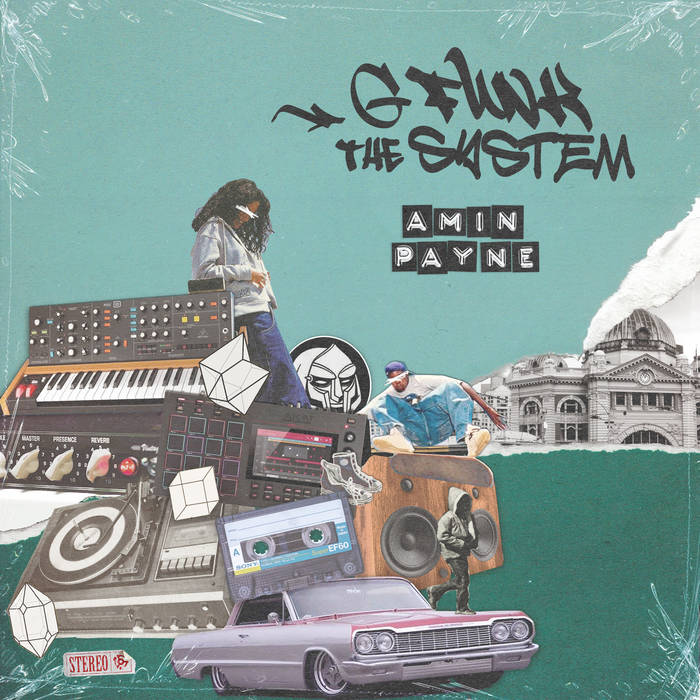 Previous: Zilla Rocca & Jason Griff - Stacking Chips
Next: Palm Skin Productions - A Swarm in July