Oddisee - To What End
Written by Chi Chi Thalken on January 24, 2023
Oddisee is an artist from the D.C. area, but he's been based in Brooklyn for a minute. We are also about fifteen years into a career that has seen a really compelling catalogue take shape with a lot of different looks over the years. Most recently, we got a quarantine album from him in 2020 called Odd Cure. Now he's back with a more traditional album, To What End.
For this project, Oddisee is once again rapping and producing the whole thing, but he's getting some additional assistance from some live musicians, with Ralph Real on keys, Dennis Turner on bass, Olivier St. Louis and Saint Ezekiel on guitar, Jon Laine on drums, and Fredeka, Felix Herbst, Johan Lenox & Don Carn on strings. The resulting sound is one that is incredibly rich and soulful, with roots in jazz, soul, gospel, Go Go, R&B, and of course, hip hop. One of the things that becomes really clear in listening to To What End is that Oddisee has subtly leveled up a few times over the course of his career. He never drastically changed course from album to album, and he never broke the mold. Instead, he just got better and better at making really soulful and thoughtful hip hop, the kind that can both rock a crowd and touch your heart as you listen alone on your headphones. One of the ways in which Oddisee is able to do this is that he never just settles for the same old boom bap beat – he's always switching up his rhythms, giving you something a little unexpected and complex, yet still really funky and accessible. He's doing the same thing with his melodic work as well, crafting these really intelligent jazz-influenced chords and hooks, while never losing sight of his core hip hop audience that will want a chorus they can join in on at his shows. On the mic, we get a lot of personal rhymes as Oddisee reflects on the changes in his life over the last few years, from his own family life to the outward political culture of the last few years. Whatever it is, you can be sure that Oddisee is coming at you with honest rhymes that have been thought out carefully, while still making sure that everything is barred up as well. It all comes together to create one of the first truly great albums of 2023.
To What End is exactly the album you wanted from Oddisee, and he delivered it and then some. As complex as this album is, it's also brilliantly accessible and fun to listen to, creating just the right balance get to keep you coming back and listening again to enjoy some great funky and soulful hip hop and layered lyricism.
| | |
| --- | --- |
| Title: | Oddisee - To What End |
| Label: | Outer Note Label |
| Year: | 2023 |
| Rating: | 9/10 |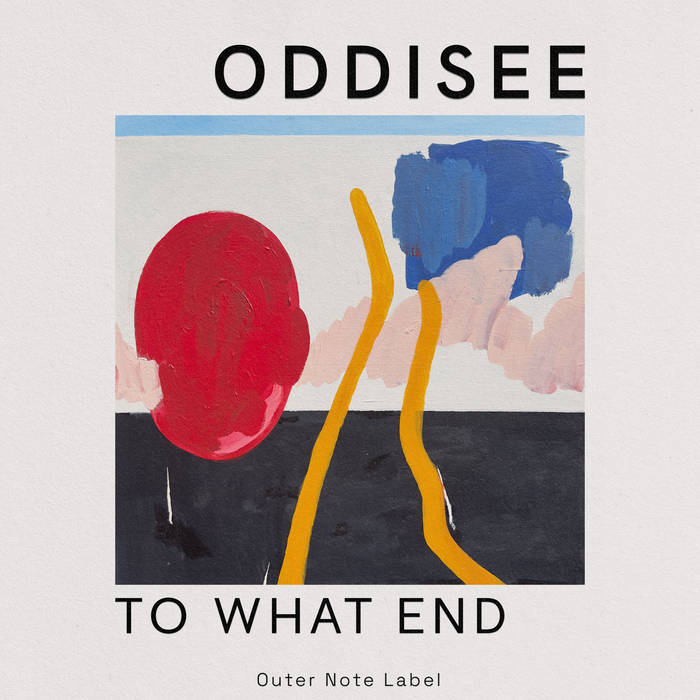 Previous: Batsauce - Dispatches From Da Nang
Next: Ryan Kopperud - Before What Came After