Batsauce - Dispatches From Da Nang
Written by Chi Chi Thalken on January 24, 2023
Batsauce is a producer originally from Jacksonville, and over the years he has worked with artists like Qwazaar, Hellsent, and Dillon. He's also been a bit of a global citizen, mostly setting up shop in Berlin, but he's spent significant time elsewhere, including in Vietnam. When Batsauce travels, he always makes it a point to bring equipment to make music with him. While in Da Nang, he found himself running out of vinyl to sample from, but instead of stopping, he challenged himself to go the route of playing instruments and routing them through his sampler, trying to capture the feeling of Vietnam in the process. The resulting project is an instrumental album, Dispatches From Da Nang.
One of the nice things about the route that this album was forced to take is that pushed Batsauce to not fall into any obvious traps as an outsider visiting the country. Namely, this album doesn't feature a lot of samples of Vietnamese dialogue or traditional music that might serve as shortcuts to conveying the sights and sounds and smells of the city. Instead, Batsauce is forced to get more creative and abstract with things, and to really push himself as both a player and composer. The result is an instrumental hip hop album that ends up working almost as a jazz album, with lots of funky rhythms, thoughtful melodies, well-developed compositions, and just a lot of emotional depth. The album is so fluid and musical, you stop thinking about it in terms of trying to pin it down to a genre, and just let yourself be in the music as it flows around you, and maybe try to picture yourself walking the streets of Da Nang. Batsauce has been making music for a long time, and he's given a lot of different looks and interesting projects over the years, but I don't know if we've gotten one quite like this. It's clear that Batsauce really immersed himself in this project, and he got really creative and pushed himself to reach a new level with his compositions.
Dispatches From Da Nang isn't a "Vietnamese" album in that it wasn't made by a Vietnamese artist, and it doesn't directly references traditional Vietnamese music. Instead, Batsauce crafted an album that musically reflected his own emotional state taking in this location as an outsider, and in turn he has given us one of his most sophisticated and soulful albums to date.
| | |
| --- | --- |
| Title: | Batsauce - Dispatches From Da Nang |
| Label: | Full Plate |
| Year: | 2023 |
| Rating: | 9/10 |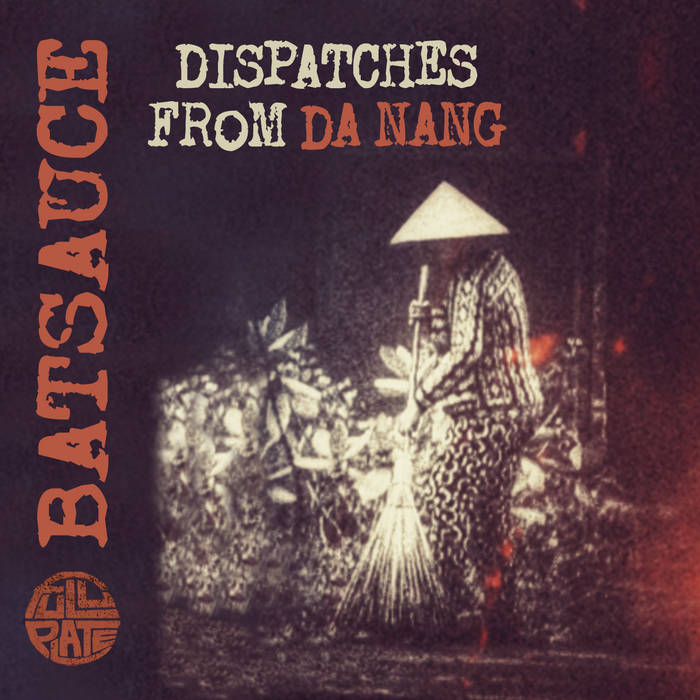 Previous: Juan Cosby, Wonky Tonk & Farout - ALPENGLOW
Next: Oddisee - To What End