Nubya Garcia - Source
Written by Chi Chi Thalken on August 25, 2020
There have been a lot of exciting things happening in London the last few years in between the worlds of jazz, soul, and hip hop. One of the artists to emerge in this scene is saxophonist Nubya Garcia. Aside from releasing her own EPs in 2017 and 2018, she's also appeared on albums by Moses Boyd, Joe Armon-Jones, and Moses Sumney, just to name a few. Now, after putting a lot of work in, it's her time to step into the spotlight with her debut full-length album, Source.
Not only is Garcia stepping up as songwriter and instrumentalist on Source, she's also co-producing the album alongside Kwes. She's also working with some familiar faces in Joe Armon-Jones on piano, Daniel Casimir on bass, and Sam Jones on Drums, along with several guests along the way. Over the course of nine tracks, Nubya Garcia is exploring her Guyanese and Trinidadian familial roots, bringing in elements of reggae, dub, and cumbia, while mixing in a little modern hip hop production as well. This all adds to the interest on Source, but first and foremost, this is a jazz album. It's built around the tight musicianship of Garcia and her band, it's built around the arrangements, and it's built around her skills as a soloist on the tenor sax. Fortunately, she's crushing it on all counts. While this is her debut album, she's not exactly green, having paid her dues with formal training and ensemble and session work, so she has a great understanding of the artform. She knows when to let the arrangement and songwriting shine, and she knows when to let other instrumentalists and vocalists have their moments, but when it's time for her to rip on the sax, you better watch out. The great thing about an instrumentalist like Garcia is that she's done the work to get her technical skills to where they need to be, so now she can really let the passion and creativity shine on the album. She plays with urgency, but that doesn't just mean she plays loud – it means she puts everything into each note. She can play with dynamics, and she knows when to pull back and play less, and when to really dive in and play with a fervor and just let everything flow from deep within out through the bell of the horn.
Source is exactly what you want from Nubya Garcia's debut album. It's inventive and heartfelt, it pays respects to her roots, and it features some top notch musicianship. You can't ask for much more from a debut album.
| | |
| --- | --- |
| Title: | Nubya Garcia - Source |
| Label: | Concord Jazz |
| Year: | 2020 |
| Rating: | 9/10 |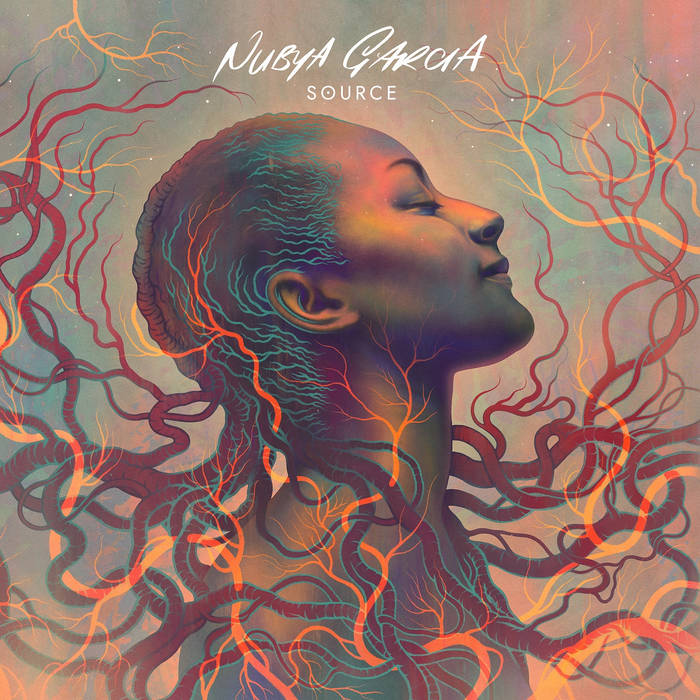 Previous: Vex Ruffin - LiteAce Frequency
Next: Stik Figa X Conductor Williams - Tomorrow is Forgotten