Stik Figa X Conductor Williams - Tomorrow is Forgotten
Written by Chi Chi Thalken on August 26, 2020
Stik Figa is an emcee originally from Topeka, but now based in the D/FW area. He's been going strong since the early 2000s, with a nice run on Mello Music Group, including a collaboration with L'Orange on the full-length album The City Under the City. In recent years, he and the label have parted ways, but he's kept on making music, with his most recent release, If It's the Last Thing I Do, coming out just this past May. Now he's teamed up with Kansas City producer Conductor Williams to release the full-length album, Tomorrow is Forgotten.
Sometimes you don't need to do anything too unusual or outside the box. Sometimes you just need to work with someone you've known for a while, who knows what you're about, and just be true to yourself as an artist. That's what Stik Figa has done in working with Conductor Williams on this album. Williams is just putting together these slightly gritty, soulful midtempo beats with just a touch of weirdness to them, and Stik Figa is hopping on and just rapping about his life and the state of the world. It doesn't sound like much when you write it out like that, but it sounds great when you're just rocking to song after song from two artists that are just connecting with each other and making some quality hip hop. Figa knows how to rock a crowd, but that's not what this project is about. This project is about just relating the day to day struggles, whether it be taking the time to remember those that didn't make it to today with you, or how life can move you to unexpected places, or just the ups and downs of trying to make it as an independent musicians. Williams does do a great job of skillfully peppering the album with some choice vocal clips, but for the most part his work is pretty subtle on this album. It's all about this general tone of just trying your best to make sense of a world that doesn't always make sense.
Tomorrow is Forgotten is a solid album from some hip hop veterans in Stik Figa and Conductor Williams. There's nothing too fancy about, just really relatable and soulful hip hop about remembering where you came from and trying to make the best of tomorrow.
| | |
| --- | --- |
| Title: | Stik Figa X Conductor Williams - Tomorrow is Forgotten |
| Label: | S/R |
| Year: | 2020 |
| Rating: | 8/10 |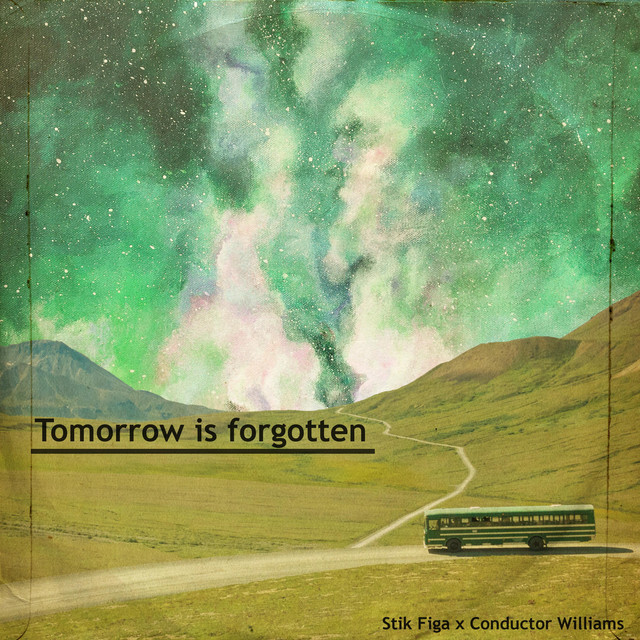 Previous: Nubya Garcia - Source
Next: Marcos Valle, Ali Shaheed Muhammad and Adrian Younge - JID003