Big $Ilky - Vol. 3
Written by Chi Chi Thalken on May 18, 2021
In April of 2020, Psalm One and Angel Davanport declared that their previous group with other collaborators, Rapperchicks, was no more, and that from this moment forward they would just be working as a duo to be known as Big $ilky. They released their first EP with this announcement, then released a second EP in July of 2020. Now they are back to finish out the trilogy with Vol. 3.
As they explain on the EP, Vol. 1 was about the past – saying goodbye to some former collaborators, exercising some demons, and just closing out that chapter of their life. Vol. 2, released after the unrest after George Floyd's murder and the exposure and (ongoing) reckoning with abusers in the Minneapolis hip hop scene, was vey much about dealing with the present. It's an EP that is exactly of its time. So with Vol. 3, it only makes sense that they look to the future. By that, I don't mean that this is a sci-fi/Afrofuturist project, but that Psalm One and Angel Davanport are basically taking the subject matter of the past two EPs and simply asking themselves and their listeners, "OK, how do we move forward from this point?" For the project, they enlist production from Custom Made, Bionik, Budah Tye, and Optiks, who all deliver on the grimy, deliberately paced beats that this project requires. That's because unfortunately, Big $ilky still has to spell things out for a few people that are still saying and doing harmful things, whether it be rappers that are abusers, gatekeepers who are homophobic, or those that still don't understand the reckoning and protests that came in the wake of George Floyd's murder, just to name a few. Just a glimpse at the track list will give you a sense of what this EP is all about with songs like "Allyship Fatigue," "Sorry Not Sorry," and "Released From Contract." It would be beautiful if this EP could have been more celebratory, but unfortunately we still have a long way to go if cops are still killing people and certain record labels are covering up for/run by abusers. The good news is that Big $ilky is not only up for the fight, but they are dropping dope songs that bang incredibly hard in the process, holding everyone accountable while spitting hot fire.
I'm mad that this EP still needed to be made, but I'm happy that Big $ilky could at least show everyone that some of the best hip hop being made in the Twin Cities is coming from two queer Black women who were pushed aside by some of its gatekeepers. So listen to Vol. 3 and get amped for the fight ahead.
| | |
| --- | --- |
| Title: | Big $ilky - Vol. 3 |
| Label: | S/R |
| Year: | 2021 |
| Rating: | 9/10 |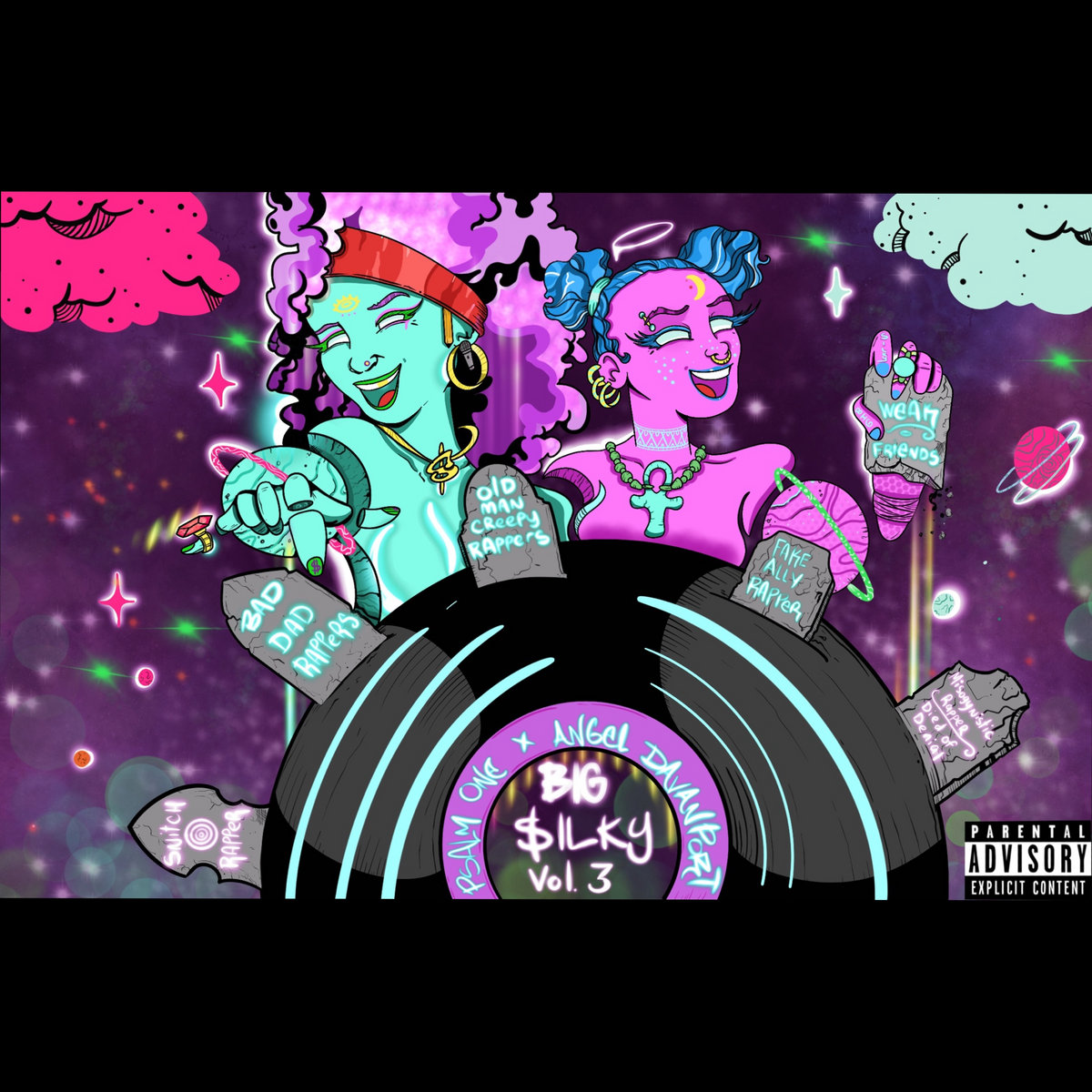 Previous: Noveliss & Mega Ran - Maverick Hunters
Next: Evil Needle - Sound Escapes