Nikitch & Kuna Maze - Back & Forth
Written by Chi Chi Thalken on June 2, 2022
Nikitch and Kuna Maze are producers based in France and Belgium, respectively. They had both been putting out music as solo artists since the mid-2010s before pairing up for their Mush EP in 2019. They then followed that up with their first full-length album, Débuts, in 2020. Since that time, they've worked on different projects, such as Nikitch's recent EP with Mart One, Jowa, or Kuna Maze's solo EP, My Fish Is Burning. Now they've come back together to make their second full-length album, Back & Forth.
The title of the album refers to the literal method of collaboration between the two artists on the album, as they continuously passed the songs back and forth between Belgium and France, sketching out musical ideas and tweaking the songs with each pass through. Going into the album, they both got on the same page in terms of listening to a lot of '70s jazz. They took that base and then infused that foundation with a heavy dose of dance music, resulting in a sound that is somewhere between broken beat and UKG. There's a real smoothness to the album, with these infectious grooves that absolutely sneak up on you and get your feet tapping and your hips swaying. There is also a heavy Brazilian influence to the album, as evidenced by the inclusion of singer-songwriter Joao Selva on the track, "Engatinhar." Really, though, what this album comes down to is the chemistry between Nikitch and Kuna Maze, and both artists' ability to not just create some danceable grooves (which they do), but also how they subtly craft each track so that they can stand on their own, and then sequence everything to take you on this seamless musical journey. It's an album that will sound great during some sunny summer days when you want to forget about your worries and just dance for a while.
Back & Forth is a great next step from Nikitch and Kuna Maze. They are both talented individuals who make great music, but when they come together, they really know how to push each other and bring the best out of one another. This album is sophisticated, beautiful, and danceable.
| | |
| --- | --- |
| Title: | Nikitch & Kuna Maze - Back & Forth |
| Label: | Tru Thoughts |
| Year: | 2022 |
| Rating: | 8/10 |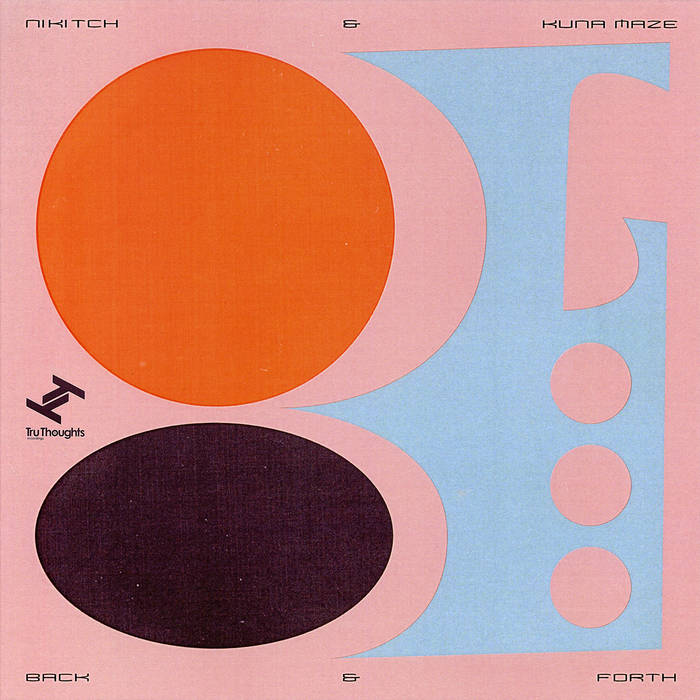 Previous: Deca - Smoking Gun
Next: 700 Bliss - Nothing to Declare