Deca - Smoking Gun
Written by Chi Chi Thalken on June 1, 2022
Deca is an artist from New York who has been releasing music since the mid-'00s, establishing himself as a top-tier producer and emcee. Most recently, we heard from him just this past November, when he dropped Source Material, an instrumental album in Def Pressé's KPM Crate Digger Series. Now he's back with a proper solo album, Smoking Gun.
With Smoking Gun, as he does with most of his projects, Deca is handling production and rhyming duties. On its surface, Smoking Gun is a very straightforward album, with solid East Coast boom bap production and killer rhymes. As you stay with the album, however, you will begin to realize just how much Deca has packed into the twelve tracks of this album. There is a lot of subtle and not-so-subtle ways in which Deca is incorporating these psychedelic and abstract elements to his production and pushing the song structures in unexpected ways. It's still accessible and pop friendly enough to welcome listeners in, but then it will definitely challenge your ears to just trust where Deca is going with the music. As an emcee, and more broadly, as an artist and just citizen of the U.S., Deca is dealing with a lot right now, as we all are. Each day, it seems like there is some new twist in the news that indicates that the system is broken, and we are left to wonder if we can fix it, and if we can't fix it, what do we do then? Deca may not have all the answers on this album, but he does have a lot of thoughtful lyricism that is packed with clever wordplay and versatile flows that can help you think through this anxiety. At the very least, this is an album that lets you know that its not you that's crazy, this world is. While Deca gets some heavy hitter guest spots from Homeboy Sandman and Blu, the most pleasant surprise comes from the extra flavor coming from Ichiban and DJ AWHAT! on "Flight Plan," which is just full of jazzy hip hop goodness, that kind that will have you nodding your head and making that stank face.
Smoking Gun is a thoughtful and soulful album from a veteran artist in Deca. As any good artist would, he took all of his anxieties and concern about the state of the world he was living in, and he put it into the music, making an album that reflects our times and lets listeners know that they aren't alone right now, while also giving them some great hip hop to groove to.
| | |
| --- | --- |
| Title: | Deca - Smoking Gun |
| Label: | Coalmine Records |
| Year: | 2022 |
| Rating: | 8/10 |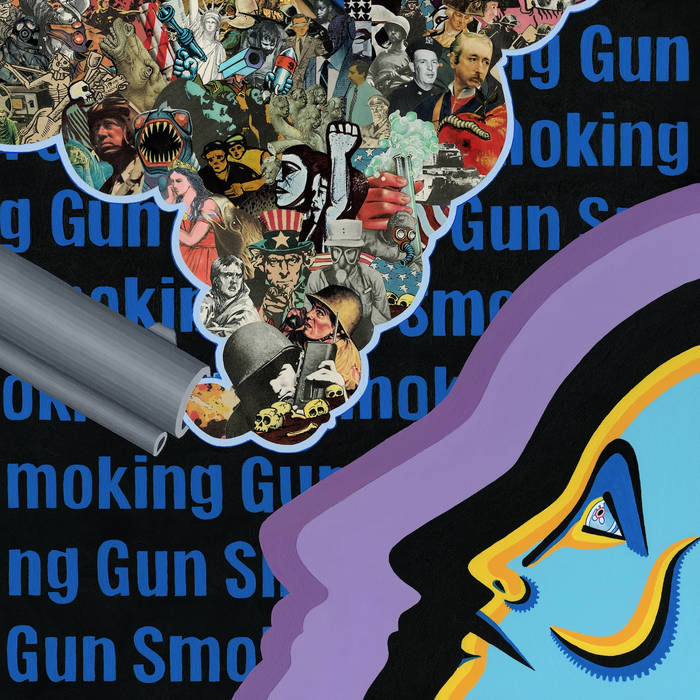 Previous: Brycon - ECU3: Meet Me In The Middle
Next: Nikitch & Kuna Maze - Back & Forth