Namir Blade - Metropolis
Written by Chi Chi Thalken on June 6, 2022
Namir Blade is an artist from Nashville who made his debut on Mello Music in 2020 with the ambitious album, Aphelion's Traveling Circus. He then followed that up with a collaborative album with L'Orange, Imaginary Everything. Now he's right back with his first entirely self-produced album on the label, Metropolis.
As you might have inferred from the title, Blade is taking inspiration from the 2001 anime of the same name directed by Rintaro, as well as the 1927 Fritz Lang silent film. If you then throw in a little Vonnegut, Blade Runner, and Southern hip hop, what you get is an album about a narrator unstuck in time, trying to find joy and meaning as late-stage capitalism crumbles around him. Blade composed the album mainly on analog synths and 808s, but then complicated everything by adding anime and gospel samples and a few more zigs and zags and starts and stops. What you end up with is an album that wavers between these soulful moments of joy and these insular, insolated moments that can feel a little harsh and alienating. In other words, Blade does a good job of painting a soundscape that fits this narrative of someone bouncing back and forth between now and the near future seeing society crumble under its own greed and selfishness. As an emcee, Blade then challenges himself to provide that human element that can give you some hope, or at the very least some relatability as he crafts this narrative. He does this by recording his voice in this very intimate manner, giving his flow this melodic touch that often feels like he's singing to stave off the cold and unfriendly future that awaits him. Ultimately, this album doesn't give in to pessimism, though, instead serving as a call to all that care that we need to band together as humans and fight for a better path to the future, if that's what we want.
For his third album on Mello Music Group, Namir Blade swung big, and in the process, he's given us one of the most interesting albums of the year with Metropolis. If you ever wondered what would happen if Shabazz Palaces and Sun Ra got together to mentor a Southern hip hop concept album, Namir Blade has you covered.
| | |
| --- | --- |
| Title: | Namir Blade - Metropolis |
| Label: | Mello Music Group |
| Year: | 2022 |
| Rating: | 9/10 |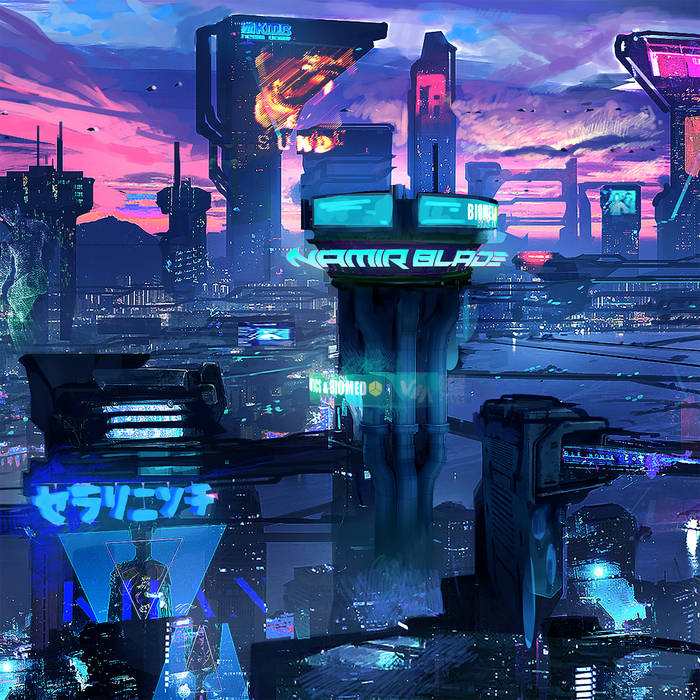 Previous: Show You Suck - 2Comfy, 2Cozy 2Casual
Next: Che` Noir - Food for Thought