Che` Noir - Food for Thought
Written by Chi Chi Thalken on June 7, 2022
Che' Noir is an artist from Buffalo who started her journey four years ago with her debut album, The Thrill of the Hunt. Since that time, she hasn't looked back, working continuously and honing her skills each step along the way. As she kept grinding, the accolades started coming her way, dropping guest spots with the likes of KOOL G Rap, Planet Asia, and Vic Spencer, just to name a few. Perhaps her biggest co-sign came in 2020, when Detroit producer Apollo Brown joined forces with her to drop the album …As God Intended on Mello Music Group. Now she's back with a new solo album, Food For Thought.
On this album, Che' Noir is rhyming, of course, but also handling production duties alongside JR Swiftz & Motif Alumni, CartuneBeatz, TrickyTrppz, and Chup. The album stays at this consistent tone of slightly dark and gritty midtempo boom bap, along the lines of your favorite East Coast album of the mid-'90s. It's soulful and deliberately paced, which just sets the stage for Che' Noir to take the mic and very clearly spell out everything that is on her mind. She is very clear and direct in her delivery, making sure you pick up every single word that she's spitting with a ton of confidence. She's picking her words carefully, making sure that everything is barred up, taking names and claiming all of her space, while also finding room to let listeners behind the curtain a little bit and see her vulnerable side as well. It's an album that slaps, and it absolutely has that edge to it that will catch your attention, but its these vulnerable moments where Che' Noir moves past all of the shit talking and opens up about personal relationships and her hopes and fears that takes the album up a notch and helps listeners connect with the music on this deeper level. As a result, you get this album that is well-rounded, immediately accessible, and just full of head-bobbing goodness.
Food For Thought is another great step forward for Che' Noir. With each release, her skill sets are just that much sharper, and her confidence continues to grow. This album absolutely knocks, coming at you with big beats and hard lyricism, with just enough personal touch to soften the edges and let listeners in.
| | |
| --- | --- |
| Title: | Che` Noir - Food for Thought |
| Label: | S/R |
| Year: | 2022 |
| Rating: | 8/10 |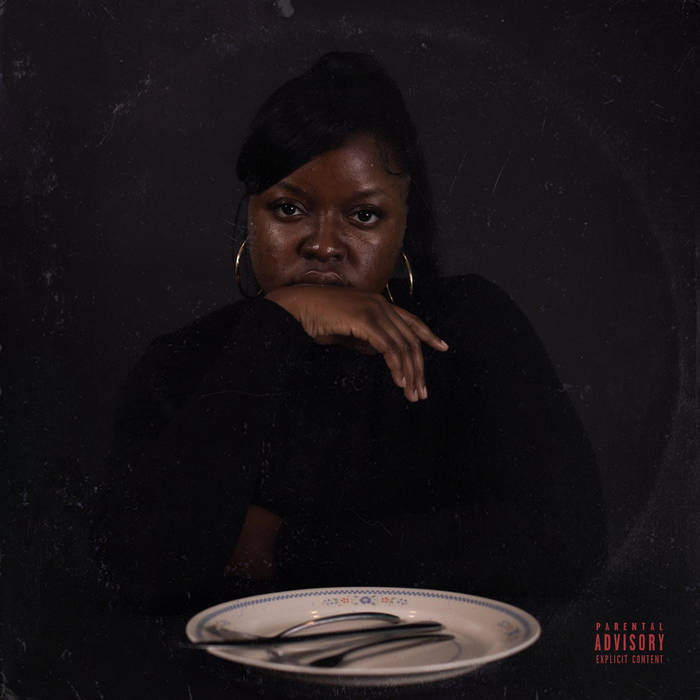 Previous: Namir Blade - Metropolis
Next: Nerves Baddington - Fever Memes