Mykki Blanco - Broken Hearts & Beauty Sleep
Written by Chi Chi Thalken on June 21, 2021
A little over a decade ago, the character of "Mykki Blanco" was created as part of a video art project, where Mykki was a teenage girl inspired by Lil Kim's "Kimmie Blanco" alter ego. Well, it didn't end there, as the project and character evolved, and the artist realized the power of using this character as a vehicle for self-discovery. That journey led Blanco into the world of hip hop, and after releasing a couple of mixtapes and EPs, they dropped their stellar debut album, Mykki, in 2016. Now they are back with what they are calling a "mini-album," Broken Hearts & Beauty Sleep.
For this project, Blanco teamed up with New Haven producer FaltyDL, best known for his work on Ninja Tune. He serves as executive producer for the whole project, but also gets hands on and produces most of the individual tracks as well. They begun their partnership in 2018, when Blanco had recently gotten out of their long-term committed relationship, which helped inspire much of the sound and lyricism of the project. There's a certain amount of warmth, and a modern R&B approach to much of the album, but things can get a little harder when they need to, such as on "Fuck Your Choices," or they can get a little bit more experimental in their musical structure and approach, such as on "Patriarchy Ain't The End Of Me." Blanco's voice feels a little lower and gruffer in tone compared to how they sounded on Mykki, but don't expect this album to suddenly start sounding macho. No, it's complex and queer and Blanco has ever been, working through all sorts of personal growth and discovery as they analyze the pain and the healing that came from ending this long-term relationship. There are plenty of guests along the way, with everyone from Blood Orange to Kari Faux to Jamila Woods to Big Freida stopping by to add some flavor to the proceedings. While this does at times lead to a little bit of disconnect between songs with shifts in sound, overall the project still coheres, thanks mostly to Blanco's open emotional lyricism coming through on the mic. The album finishes especially strong, with the one-two punch of "Patriarchy Ain't The End Of Me," and "That's Folks," with Big Freedia. "Patriarchy Ain't the End Of Me" works not only because of the way that Blanco turns self-examination into societal examination, but also because of the delightful post-modern doo wop to the track, made possible by some amazing backup vocals from Mykal Kilgore, Leah King, and L1ZY. "That's Folks" is a wonderful note to end the whole project on, as Blanco and Freedia trade verses as they celebrate their ride-or-die Black Queer community that hold them down and give them space to grow, fuck up, and then grow again.
Broken Hearts & Beauty Sleep is a nice return to the spotlight for Blanco as they chart a new path forward. It's not perfect, but even in its imperfections its still exciting and bursting with possibilities. More than anything, though, it all works because of Blanco's ability to bare everything to their listening audience, to experience the joy and the pain and everything in between right along with them.
| | |
| --- | --- |
| Title: | Mykki Blanco - Broken Hearts & Beauty Sleep |
| Label: | Transgressive Records |
| Year: | 2021 |
| Rating: | 8/10 |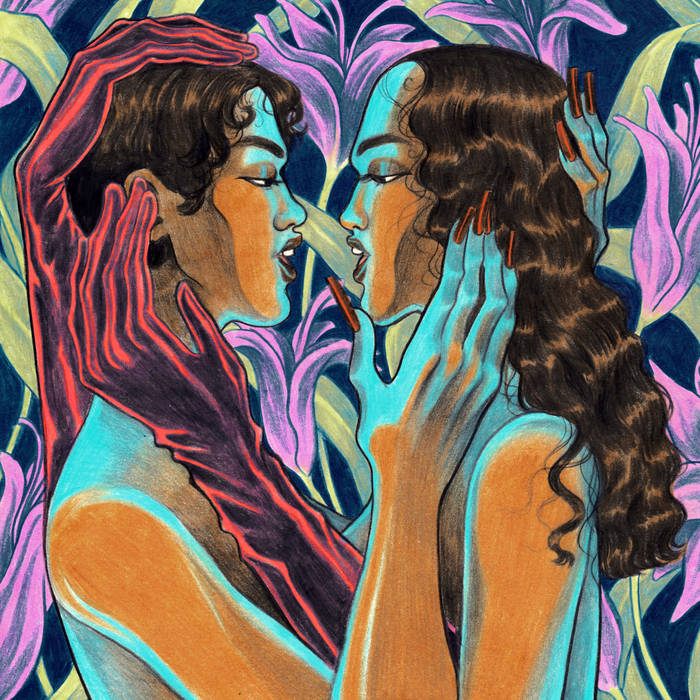 Previous: UDABABY - UDABABY LP
Next: Backxwash - I Lie Here Buried With My Rings and My Dresses