Backxwash - I Lie Here Buried With My Rings and My Dresses
Written by Chi Chi Thalken on June 22, 2021
Prior to the announcement of the Polaris Prize last October, most people outside of the Montreal music scene were not familiar with the name of Backxwash. When she pulled off the upset and walked away with this prestigious prize for her debut album, a lot of people went rushing to learn more about the artist. What they found was that this Zambian Canadian trans artist was not just someone with an interesting backstory, but a truly innovative and dynamic musician with a fresh voice on the mic. She didn't waste much time capitalizing on the success of her debut album, either, returning just a little over a year later with an album that ups the ante, I Lie Here Buried With My Rings and My Dresses.
The first thing that hit me when I pressed play on this album is the energy level that Backxwash brings to the project. Of course, this is also the first thing that hit me when I heard her guest verse of Cadence Weapon's "Ghost," and it's also what hit me when I first listened to God Has Nothing To Do With This Leave Him Out Of It. Everything from Backxwash's production (she produced the majority of the album herself) to her delivery on the mic just sounds so goddam urgent, you can't help but sit up and pay attention the moment this music comes on. Backxwash is crafting a sound that draws upon industrial, metal, horrorcore, and noise rap, with a few assists on production from Clipping, Nowhere2Run, and Will Owen Bennett. While the overall sound is intense, the real brilliance of how this album is constructed is the ways in which Backxwash is able to switch up rhythmic patterns, keep thinks funky, and cleverly add some space to catch your breath, whether it be a breakdown in a song, or well-timed isolated sample working as a segue. The point is that while this is an intense album to listen to, it's not overwhelming or monotonous. Backxwash makes sure that while she's confronting you with some powerful music, she never pushes you away. It's just enough to keep you intrigued and facing the dark truths being presented over the course of the album. To that end, it's important to note that this album opens with a simple-yet-poignant introductory track, "Purpose of Pain," which loops a short vocal sample explaining that "The purpose of pain is to get our attention that something is wrong, protect us from further damage, and to request care. It's in this sense that a little bit of pain is a good thing…" From this moment on, Backxwash is really using her music to examine the pain that she's been forced to deal with over the years. She's helping you walk a mile in her shoes with a brutal honesty as she lays out the ways that the church, capitalism, xenophobia, and transphobia fucked with her mental and physical health and threw a giant wrench into her journey of discovering who she was as an adult. She's not doing this to throw a pity party, but to force all of her listeners to confront some of the ugliest parts of society and to help herself and others draw strength from this journey. It can be tough to listen to at times, but it's also an incredibly empowering album to listen to, because Backxwash has found an artistic voice to work through these issues, as well as finding friends and community that do support her on this journey. When you put all of these pieces together, you have one of the most powerful albums you can listen to this year.
Backxwash puts it all on the table with I Lie Here Buried With My Rings and My Dresses. It's musically adventurous and lyrically daring, painting a vivid picture of how Backxwash had to walk through fire to get here, but now that she's not only survived but is thriving as a musician, she's going back to burn down the shitty institutions that stood in her way and build something much better on the ashes.
| | |
| --- | --- |
| Title: | Backxwash - I Lie Here Buried With My Rings and My Dresses |
| Label: | S/R |
| Year: | 2021 |
| Rating: | 9/10 |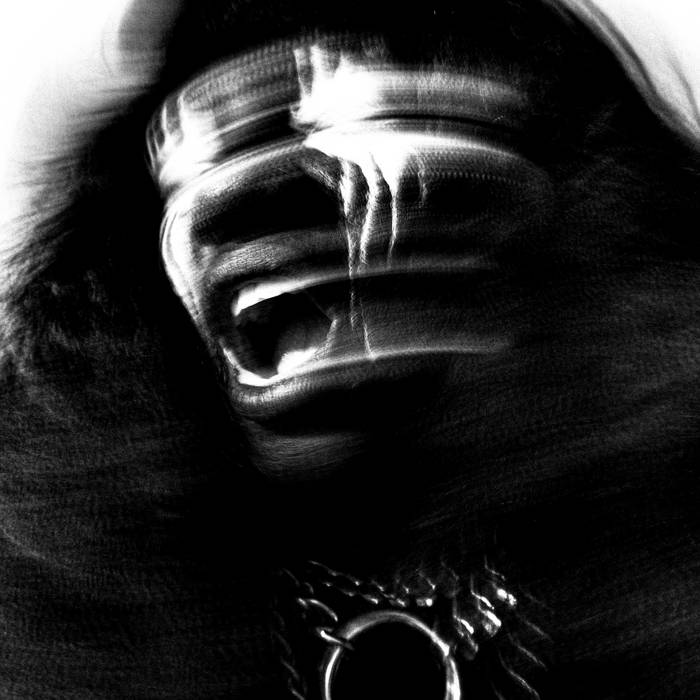 Previous: Mykki Blanco - Broken Hearts & Beauty Sleep
Next: Stimulator Jones - Dust Bunnies