Moor Mother - Jazz Codes
Written by Chi Chi Thalken on July 6, 2022
Moor Mother is an artist who emerged in the mid-2010s out of Philadelphia, only to hit the ground running with a distinct and unique artistic voice. She did so with an amazing run of albums on Don Giovanni before signing with Anti-. She released her first album with them last year, Black Encyclopedia of Air. Earlier this year, she teamed up with DJ Haram to release the second 700 Bliss album, Nothing to Declare. Now she's right back with another solo album, Jazz Codes.
It's one thing to be prolific, it's quite another to release a series of big statement albums that are musically bold and daring, lyrically provocative, and stand apart from the rest of the pack. That's exactly what Moor Mother has been doing for the last few years, though. Whether it be with 700 Bliss, collaborating with billy woods or Nicole Mitchell, or just her solo work, she has yet to release an album that can be considered just another Moor Mother album. With Jazz Codes, she's working with a wide range of collaborators as she pushes the music to explore the intersection of jazz, poetry, hip hop, blues, soul, experimental electronic and modern classical music. Just looking at the list of contributors will make both make you excited but also wonder how it will all work together, as it includes Black Quantum Futurism, Mary Lattimore, Keir Neuringer, Melanie Charles, Orion Sun, Jason Moran, Aquiles Navarro, Alya Al Sultani, Justmadnice, Wolf Weston, AKAI SOLO, Fatboi Sharif, Nicole Mitchell, YUNGMORPHEUS, Irreversible Entanglements, and Thomas Stanley. That's a lot of artists with a lot of different skill sets, and you might know all, some, or none of them, but it doesn't really matter - you'll want to learn about them to fill in any gaps you might have. The good news here is that Moor Mother chose everyone for a specific reason and had a vision to put all of these different approaches to the music and the poetry in conversation with each other. As a result, you get an album that can go from wildly experimental free jazz to downtempo grooves at the drop of a hat, but then turn around and deliver some aggressive noise and then drop to a minimalist composition. It's an album that can challenge you with abstract poetry, stretch your mind with visual imagery, and then punch you in the face with some hard truths. The good news is that this is far from Moor Mother's first rodeo, and she is your expert guide in navigating all of the different musical terrains explored over the course of the album, and bringing them all together. If you trust her vision and stick with it, it will not only all make sense, you'll want to dive back in for another round to catch more of what you might have missed the first time around.
Jazz Codes is yet another excellent album from Moor Mother. She continues to push her music in new and exciting paths and bring in a lot of different artists from different backgrounds and find the interesting intersections where it all comes together. This is an album that is exciting the first time through, but then just keeps getting better with each subsequent listen.
| | |
| --- | --- |
| Title: | Moor Mother - Jazz Codes |
| Label: | Anti- |
| Year: | 2022 |
| Rating: | 9/10 |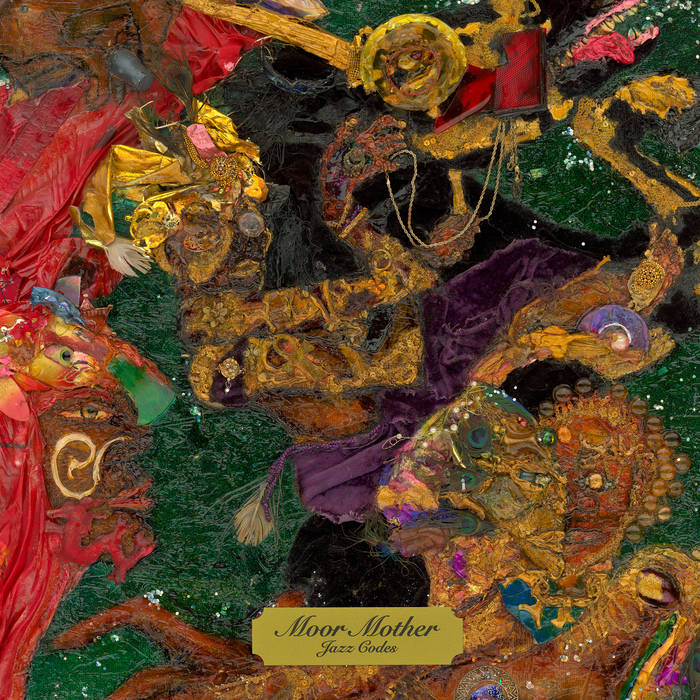 Previous: mejiwahn - Beanna
Next: Myka 9 - My Kaleidoscope