mndsgn. - Rare Pleasure
Written by Chi Chi Thalken on June 7, 2021
mndsgn. is a producer from Los Angeles that has been releasing music for over a decade. While he's been keeping busy recently working on other projects like Prophet's 2018 comeback album, Wanna Be Your Man, and producing tracks for artists such Korea Town Oddity and Ivan Ave, it's actually been five years since mndsgn.'s last proper solo album, Body Wash. Now he makes his return to the spotlight with Rare Pleasure.
For this album, mndsgn. wanted to do something a little bit different, so he assembled a band of some of his favorite collaborators. We've got Swarvy on bass, Kiefer on keys, Will Logan on drums, Carlos Niño on percussion, Miguel Atwood-Ferguson on strings, and Anna Wise and Fousheé on backing vocals. Bringing all of these pieces together, we get a sound that leans heavily on the smooth jazz and R&B of the late '70s, but updated with today's production techniques. The result is an album that easily fits alongside fellow L.A. artists such as Dam-Funk and Thundercat. Where mndsgn. makes this sound his own is in the details of the arrangements, songwriting, and the overall structure of the album. You can certainly pull out a song like "Hope You're Doing Better" or "Slowdance" and enjoy them on their own, but if you start from the beginning and listen all the way through, it becomes clear that mndsgn. wrote this as and designed everything as one complete listening experience broken up into smaller movements. There are recurring motifs and developments upon certain musical ideas that might not seem like much at first but reveal themselves over time as he returns to them and expands upon them. This is also the first time we get mndsgn. working as a frontman and vocalist, which he handles well. He's not going to blow you away with his voice, and he's not going to just ride on his charisma, but he understands very well what his abilities as a vocalist are and how to get the most out of them with his arrangements, fitting his gentle falsetto perfectly in the mix where all the other instrumentation can lift it up. He's also pretty clever with his lyricism, where he keeps things fairly sparse, but again picks his moments and builds around some key phrases and ideas that will get you imagination going and maybe pluck on your heartstrings as well as his smooth and soulful arrangements pick up at just the right moment to take you over the finish line.
Rare Pleasure is a different type of album from mndsgn., and he certainly took a bit of a risk as he moved from producer and beatmaker to vocalist, songwriter, and arranger. The great news is that he was very honest with himself about his strengths and weaknesses, and he didn't try to be anything that he wasn't as he made the transition. He was also smart enough to know that he had some very talented friends that he could enlist to bring this musical vision to life. The result is an album that is smooth and soulful, with a depth and complexity that sneaks up on you and continues to reveal itself with repeat listens.
| | |
| --- | --- |
| Title: | mndsg. - Rare Pleasure |
| Label: | Stones Throw |
| Year: | 2021 |
| Rating: | 9/10 |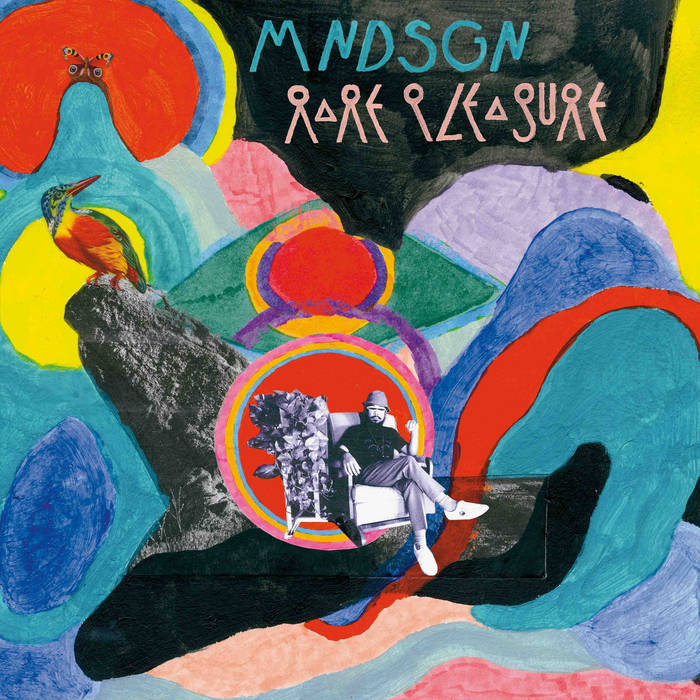 Previous: Offsite - A Thousand Miles the Same Mood
Next: Uptown XO - Culture Over Corporate Vol. III