Miz Korona - The Healer and the Heartbreaker
Written by Chi Chi Thalken on May 31, 2022
Miz Korona is an emcee from Detroit who has been putting out music since the early '00s, as well as working as a photographer and activist. We last heard from Korona when she dropped The Virus EP back in April of 2020. Now she's back with a much more personal project, The Healer and the Heartbreaker.
Sometimes it's nice to be able to turn on a project like The Healer and the Heartbreaker, done with care by a veteran artist, because from the opening seconds of this EP you know that all of the production is going to be top notch and the lyrics are going to have depth. Korona gets beats from Blizzard, 3Steez, Foul Mouth, GLDN GRL PRDXN and Maestro Williams for the project, and we get a nice balance of soul-sampling Midwest beats, modern synth-based beats, and some experimental beats. All of this is balanced and brought into focus by Miz Korona on the mic, who puts on a clinic by showing everyone how you can deliver an EP that is really heartfelt about personal romantic relationships that have ended, but at the same time she's able to still command presence and put on a show and make sure that everything is barred up. On top of all this, Korona is mature enough to make sure that while discussing heartbreak that she allows for nuance and grace and doesn't fall into those easy emo tropes of just blaming the ex to the point of exhaustion. I mean, it's right there in the title – Korona is processing some heartbreak, but she's also looking for healing, and finding it within the music and herself. All of this culminates in the closing track, "Be OK," which is a largely instrumental track that creates this really peaceful vibe and just repeats the mantra of the song title periodically.
The Healer and the Heartbreaker is exactly what you want from an artist like Mix Korona. It's extremely personal and heartfelt, mature, and still incredibly entertaining, with a mix of bangers and intimate tracks, all packed into a six-song EP.
| | |
| --- | --- |
| Title: | Miz Korona - The Healer and the Heartbreaker |
| Label: | S/R |
| Year: | 2022 |
| Rating: | 8/10 |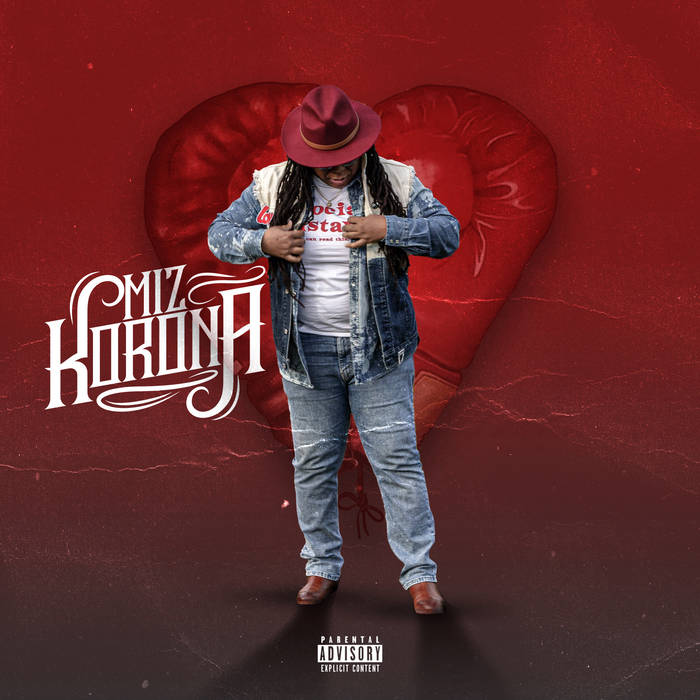 Previous: Lance Scott Walker - DJ Screw: A Life in Slow Revolution
Next: Brycon - ECU3: Meet Me In The Middle